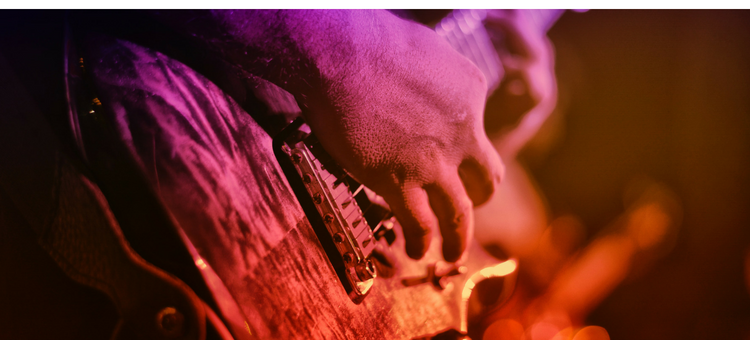 Finally, you've created the world's best bar playlist. The crowd will love that mix of Top 40 and indie rock with a healthy dose of 90s rap. (Insert record scratch noise). Wait…you've paid your music licensing fees first, right?
When it comes to bar music, you gotta pay to play. That is, if you want to avoid the risk of fines and lawsuits. Learn the basics of music licensing for bars with this 5-step crash course for playing it safe.
After all, music matters. It's a critical factor in setting the vibe at your bar. The right tunes can even increase drink sales by up to 40%. Seriously, see the latest research on bar and restaurant music.
Quick Note: This article isn't legal advice. It's just music licensing 101. Talk to an attorney before you press play.
Step 1) Become a Music Licensing PRO…So You Don't Sing the Blues
The first step is learning the basics of music licensing for bars. It starts with performing rights organizations (PROs).
PROs handle music licensing for most major artists – from Aerosmith to Zappa. Bars pay fees to PROs for rights to play the artist's copyrighted music; PROs then compensate the artists.
Many bar managers make the mistake of playing CDs or their personal Spotify playlist. But those music licenses are only for personal, home use. To legally play music at your bar, you need commercial music licensing from a PRO.
Another option is to subscribe to a commercial streaming service like Pandora for Business. The streaming service then pays your PRO fees. Streaming services are about $30 a month, but there are restrictions. (Skip to Step #4 to learn more).
Picking a PRO – and What You'll Pay
In a perfect world, you'd pay one PRO. But music licensing is…complicated (that's why a chat with your lawyer is important). The major PROs are BMI, SESAC, GMR, and ASCAP. Each PRO represents different artists.
Some bars pay all 4 PROs for music licensing, others opt to pay a couple. Each PRO has an online database so you can see which artists are represented. For example, BMI claims that every other song on the radio is licensed by them.
PROs customize a payment plan based on a bar's square footage and other factors. According to a June 2018 interview with a BMI rep, a BMI license could be as low as $370 a year; ASCAP starts at $2 a day.
Some bars like to live dangerously and skip music licensing fees. Do. Not. Do. This. Each year, PROs file lawsuits with dozens of bars across America.
The Exception to the Rule
If your bar's entire building is smaller than 3,750 square feet, you might be able to play music from the radio or TV without paying PRO fees. Other factors are involved, like how many TVs and loudspeakers you have. Check out the National Restaurant Association's guide to music licensing for more information.
How to Play it Safe
Don't Toss PRO Letters in the Trash: If you're contacted by a PRO about music licensing – either by mail, phone, or an in-person visit – don't ignore it. Contact your lawyer to decide next steps. The "I thought it was junk mail" excuse didn't hold up in court for a Tampa Bay bar hit by a $30,000 lawsuit.
Be PROactive: Make space in your budget for music licensing and set up a plan with an attorney. Assess how music fits into your overall business. If you just need background music, use a streaming service for around $30 a month. But if you host dance nights, live music, DJs, or karaoke…you'll need to pay the PROs directly.
Step 2) Cover Your Bar From Live Music Licensing Risks
The next step to playing it safe: understand the risk of hiring cover bands. No, we're not talking about an offkey singer. PROs come into play again. Here's what you need to know…
When a cover band played "Bad Moon Rising" in a Cleveland bar, it should have been a sign. BMI sued the bar for up to $1.5 million in damages.
Why? Because the bar didn't pay any PRO fees, and the band played 10 songs licensed by BMI.
How to Play it Safe
Stick to Original Content Only: One option is to only hire local bands and musicians who perform their own songs. Work with an attorney to create a contract outlining your bar's music licensing policies. Some musicians have purchased PRO rights themselves and can legally perform covers. But that's not enough. Your bar must also have the same PRO music licensing. And it gets even more complicated…some local, independent artists have signed with PROs like BMI or ASCAP – meaning you need BMI or ASCAP music licensing to let them play at your bar.
If Cover Bands are Your Jam…: If your crowd loves cover music, and it brings them through the door, pay the PRO music licensing fees – and let the band play on…
Don't Forget DJs: You could spin your way to a lawsuit if you haven't paid PRO fees, and a DJ plays those Top 40 hits. It doesn't matter if the DJ has paid her PRO fees, pay up as well to be protected.
Step 3) Factor in Karaoke
Some bars build their entire concept around karaoke. But hosting the occasional karaoke night could lead to legal issues without proper music licensing in place.
How to Play it Safe
Yes, Pay the PRO Fees: Paying PRO music licensing fees may also protect your bar if you run a karaoke night.
Use a Karaoke Service: If you don't want to pay the "big" PRO fees, you can opt to subscribe to a professional karaoke service like KaraFun. KaraFun provides bars with nearly 30,000 songs that include PRO music licensing rights. The service runs about $150/month or you can purchase a $49 7-day "pass."
Be Careful When Hiring a KJ: The same rules for hiring bands apply to KJs or "karaoke jockeys." Even if the KJ has paid for music licensing, your bar must pay, too.
Step 4) Consider Streamed Music for Your Bar
Got sticker shock from paying all 4 PROs? There's another option. Pick a reputable streaming service that includes PRO music licensing bundled into your monthly fee.
Yes, you'll pay around $25-$35 per month plus some setup fees. But that's a low price to pay for legal peace of mind, right?
How to Play it Safe
Background Music Only: Streamed music licensing only applies to tunes used for bar background music. No dancing allowed. You also cannot charge a cover fee. Finally, streamed music licensing does not cover live bands, DJs, or karaoke. Again, you'll need PRO music licensing if you plan to host a live event. Check with each streaming service to see what their license covers.
Pandora for Business, Powered by Mood
Monthly Cost: $26.95 (no contract)
Initial Setup: $125.95
Best Bar Music Licensing Option For: Single locations
Pandora was the pioneer in Internet-streamed radio, bringing free tunes to millions. But those ads, though…
Thankfully, the business version of Pandora doesn't include any pesky commercials. Pandora for Business has teamed up with music licensing company, Mood, to offer businesses a legal way to stream music.
Pandora for Business works almost exactly like the personal version used by over 100 million people. You hit "thumbs up" on tunes you like, so your bar's radio stations get smarter as time goes on.
Rockbot for Restaurants
Monthly Cost: Starting at $24.95
Initial Setup: Contact for Quote
Best Bar Music Licensing Option For: Bars with multiple locations and patrons who want to control the playlist.
If your patrons are music snobs, this music licensing service will rock their world. The "Rockbot Engage" system lets guests request music through an app.
Rockbot claims to have nearly 4x more songs than Pandora for Business (16 million tunes). Choose from over 300 playlists or import custom playlists from Spotify or iTunes.
Running more than one bar? You can manage music for multiple locations from a central dashboard.
More Streaming Music Licensing Options
Step 5) Ensure Your Team is in Harmony
The last step is to get your team on board with your music licensing program. This is especially important if you own several bars and restaurants. The last thing you need is your manager hiring a cover band, when you only pay PRO fees to Rockbot or Pandora.
At the end of the day, there are no shortcuts in music licensing for bars. Look at your business model. An affordable, commercial streaming service for bar background music may be all you need. Or, if live music is your bread and butter? Be safe and pay those PRO fees. That way, if a BMI rep pays you a visit, you'll have nothing to sweat about.
[fl_builder_insert_layout slug="whitepaper-signup-module-supreme-guide-live-events"]