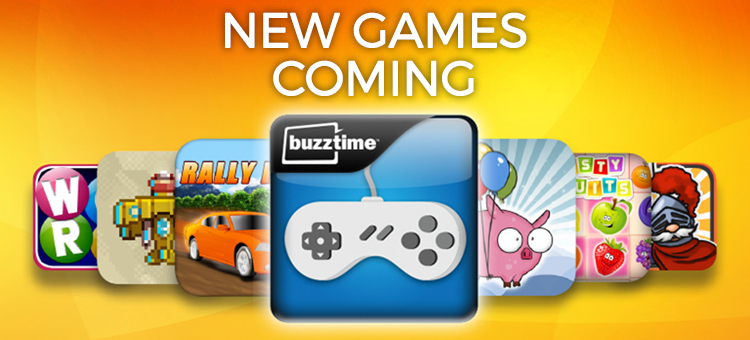 If you've been following closely, 2017 is shaping up to be a big year for the Buzztime community. We're excited to let everyone know that throughout the year, we will be adding new arcade games to our tablets! In addition to all of the great gaming experiences already in our portfolio, guests can expect to play a new arcade game almost every month.
We aren't going to reveal the games yet because we don't want to spoil the surprise! However, you'll be delighted to know that there will be something for everyone of all ages. These new arcade games will translate into new and unique experiences that will give your guests another compelling reason look forward to their next visit.
At Buzztime, we're continuing to bring new and innovative experiences to our platform and more importantly, to our growing community of registered players that is more that 9 million strong. We hope you're excited as we are about the games to come! Stay tuned for more.