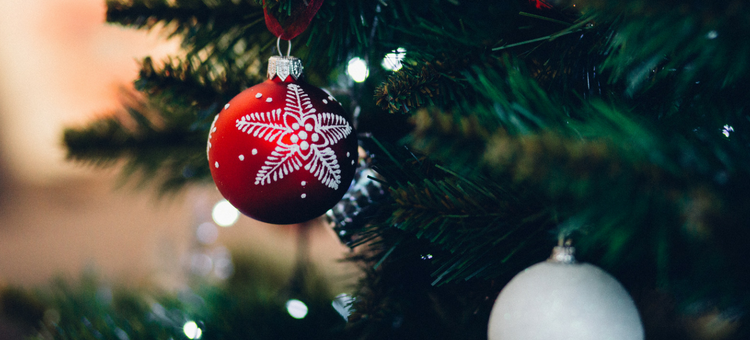 'Tis the season for festive fun at your senior living community! Make the most wonderful time of year even better for residents with exciting holiday activities for seniors. Need inspiration? We made a list and checked it twice. Here are 19 of the most merry ideas…
Pure Fun…The 5 Best Holiday Activities for Seniors
1) Light Display Tour
Make spirits bright with a bus tour of light displays around town. Scout out the best light displays in advance using this national holiday lights finder. This is one of the best holiday activities for seniors with mobility issues. They can still enjoy the lights tour from the comfort of a cozy bus.
2) Elf on the Shelf
Meet America's newest holiday tradition: Elf on the Shelf. Parents place this small, flexible elf doll in a different spot each day in December. Why should kids get all the fun? Try these Elf on the Shelf holiday activities for seniors:
Elf Scavenger Hunt. Purchase multiple elves and place them throughout your community. It's a fun way to ensure residents know about your amenities. Place elves in your fitness center, game room, library, or other areas of interest along with information about the amenity or event schedules.
Find the Elf Contest. Place the elf in a different spot each morning. The first senior (or seniors) who spots the elf, brings him to the on-duty manager for a daily prize. Then, that senior helps the manager hide the elf the next day. Elf on the Shelf holiday activities for seniors are the perfect opportunity to bond with visiting grandchildren, too.
3) Digital Season's Greetings
Involve the families of your residents in holiday activities for seniors. Ask them to submit a brief holiday greeting for their loved one. Then, set your TVs to rotate the messages. With Buzztime, it's easy to turn TVs in common areas into digital signage (plus, you get access to brain- and mood-boosting games for seniors – see #9). Digital signage can also showcase the event schedule of your holiday activities for seniors.
4) Secret Santa Holiday Activities for Seniors
To encourage seniors to meet new friends, launch a secret Santa program. Residents are given another randomly selected resident. Then, they anonymously leave one small gift each week. In late December, hold a secret Santa "reveal" party where seniors can mingle and meet their new friend.
5) Fireside Meetup
Getting cozy by the fire. It's a simple yet beloved holiday tradition. Plus, holiday activities for seniors feel more festive when held fireside. Don't have an actual hearth? No worries. You can still create the same effect:
Put in a DVD of flickering flames
Invest in a realistic electric fireplace, starting at just $200
Set out a crockpot of mulled cider. The seasonal scent evokes feelings of comfort and joy.
Fireside holiday activities for seniors include:
Knitting Club. Seniors can work on knitting projects for loved ones. Knitting is one of the best year-round and holiday activities for seniors – knitting is scientifically shown to increase happiness.
Story Share. Give seniors 5-7 minutes each to share a favorite holiday story. Set out a timer so everyone has time to share.
Holiday Traditions. Hold a weekly fireside seminar so seniors can learn about holidays from different countries and faiths. Senior residents themselves can host the "fireside chat" and even share instructions on making a Kwanzaa display or St. Lucy's Day display.
Reindeer Games: Put a Seasonal Spin on Games for Seniors
6) Holiday Trivia Night
The best holiday activities for seniors stimulate mental activity and promote socializing. Get the best of both worlds with a weekly live trivia night. It's also an excellent prospecting opportunity! Invite local families and seniors in to experience the fun of your senior living community.
7) Puzzling Holiday Activities for Seniors
Set out holiday-themed puzzles in common areas. Or, set up a competitive holiday puzzle contest. Teams of seniors can compete to see who finishes the puzzle first! Holiday activities for seniors are a great way to bring everyone together.
8) Bingo for the Holidays
Create simple bingo boards on 8.5×11 paper with the titles of popular holiday songs. Instead of calling out numbers, play 30 seconds of holiday songs. Sounds like fun!
Mood-Boosting Holiday Activities for Seniors
9) Digital Games
While board games and puzzles provide social fun, digital games have the biggest impact on senior wellbeing. A
a recent North Carolina State University study proves it: Seniors who play digital games benefit from better social functioning, lower rates of depression, and improved wellbeing.
Provide holiday activities for seniors with handheld gaming tablets. These gaming tablets for seniors let them select from solo arcade games or interactive trivia.
10) Holiday Movie Night
When the weather outside is frightful, holiday movies are delightful. Create a weekly holiday movie series – it's one of the easiest holiday activities for seniors. Turn on nostalgic classics like It's a Wonderful Life as well as new favorites like The Polar Express. Or, let seniors vote on the movies they want to see.
11) Adult Coloring with a Holiday Twist
Holiday activities for seniors can be self-guided. Create an adult coloring "station" in your dining or lounge area to tap into the adult coloring craze! Set out a few adult coloring books with holiday themes plus colored pencils and markers. Add festive extras like glitter pens to make it special.
Holiday Activities for Seniors That Create Community Connections
12) Door-to-Door Carolers
Imagine the joy when a senior opens their door to smiling, singing faces. Partner with a local elementary school, invite the children in to go door-to-door singing carols to seniors. Then, reverse it! As one of your holiday activities for seniors who love to sing, take them "caroling" to elementary school classrooms.
13) Visit From Santa
Children bring so much joy to seniors. Whether it's their own grandchildren or children from the community. So, bring Santa into your residence! Invite the community in for free pictures with Santa. It's one of the best community-focused holiday activities for seniors. If your senior residence allows pets, let Santa pose for photos with their beloved companion.
14) Giving Tree
Seniors like to know they can still make a difference. Empower them by setting up a giving tree in your lobby. Seniors and visitors can decorate the tree with (new) hats and gloves to be donated to a local homeless shelter. Need more charitable holiday activities for seniors? How about teaming up with your local Salvation Army. Seniors can sign up to ring the bell at various community locations.
15) Bring in the Show
It would be wonderful to take senior residents to a local Nutcracker ballet performance. But if mobility is an issue, residents can still enjoy performing arts holiday activities for seniors. Bring the show to them! Talk with the local ballet or theater. Ask if a few performers could put on a "mini" production at your center.
Santa's Helper! Assisting with Their Holiday To-Do List
16) Wrap Up Event
Gift giving is an important holiday tradition for many seniors. Sometimes they need a little help – and extra supplies like tape, ribbon, and wrapping paper. Partner with a local high school. Invite students to assist seniors with wrapping their gifts. Another benefit of these wrapping holiday activities for seniors is the social factor. As they wrap together, seniors and young adults can bond over favorite holiday stories.
17) Assistant Shoppers
Similar to wrapping holiday activities for seniors, partner with a local community organization. They can provide volunteers to assist seniors with making a list of gifts. Then, your facility can include transportation to the mall or downtown area so the senior and volunteer can purchase gifts.
Cheers to the New Year! Holiday Activities for Seniors That Celebrate the New Year
18) Scrapbooking
Help seniors celebrate the previous year with scrapbooking holiday activities for seniors. Scrapbooking for seniors is an excellent way to exercise their fine motor skills and boost feelings of wellbeing as they reflect on their favorite memories.
Create a "giant" digital scrapbook as one of your holiday activities for seniors. Ask seniors to share their favorite memory from the year. Then, rotate each memory using digital signage on your TVs.
19) New Year's Resolutions Workshop
Team up with a recreational or physical therapist who can lead group holiday activities for seniors centered on setting fitness goals. The therapist can share how exercise could improve the senior's life in the upcoming year. Then, seniors sign up for individual "resolution setting" sessions with the therapist or fitness instructor in the weeks ahead.
Help your residents strengthen bonds with others by encouraging them to take part in your holiday activities for seniors. It's a proven way to increase feelings of comfort and joy – at the holidays, and throughout the year.