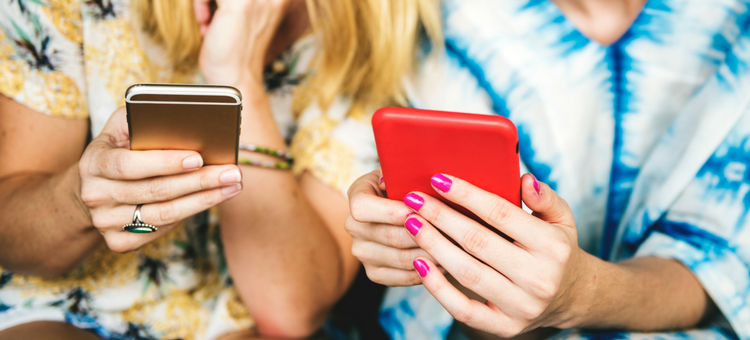 With the growth of online and mobile ordering and daily deals sites, such as Groupon and LivingSocial, takeout ordering continues to become an increasingly important revenue stream for restaurants.
For instance, The Habit Burger Grill, a California-based restaurant brand with 68 locations, says that its online and mobile ordering system has resulted in significant increases in takeout revenues by improving the customer experience, while reducing operational costs.
A 2012 survey conducted by mobile and online ordering service provider Splick-it reveals:
The majority of respondents (77 percent) sometimes or often use mobile or online ordering or payment systems.
More than half (60 percent) order food online or with an app at least once a month.
Here are a few of the key players making online and mobile takeout a reality.
ChowNow: this online and mobile ordering system makes it easy for restaurants to integrate takeout ordering into their website, mobile app and Facebook page. It also provides restaurants with tablets they can use to receive orders and then communicate with customers when their order is ready.
Seamless: the third-party service provider offers convenient takeout and delivery services to more than two million users via its mobile app and website. Currently, more than 12,000 restaurants are using Seamless post menus, promote special offers and offer convenient takeout and delivery services to their customers.
Yelp: just a month ago, Yelp introduced a new platform which allows consumers to place takeout and delivery orders directly from select participating restaurants' Yelp listings.
But while the promise of boosting revenue with online and mobile takeout services is certainly appealing, some restaurateurs still have their own reservations.
In a recent BusinessWeek article, "Seamless and the Online-Takeout Trend Are Making Restaurants Queasy," Pedro Muñoz, owner of Luz, a trendy Latin American restaurant in Brooklyn, which uses the Seamless services, says that the extra business brought in by inclusion in online-ordering services wasn't worth the high fees and other expensive strings that came with it. "It's awesome if you're a customer. It's great," he says. "But in all aspects it's killing the restaurants. It's a model that cannot be sustained."
Should your restaurant get on board with online and mobile takeout ordering?
It all really depends. If you're not sure, here are some questions to think about:
1)   How much of your revenue comes from takeout? If you're not sure, it's probably worth your while to start tracking it.
2)  What kind of restaurant do you have? For instance, for fine dining establishments, online takeout services probably don't make a lot of sense, whereas quick-service or casual restaurants are likely to cater to more takeout customers.
3)  How likely are your customers to place takeout orders online or a mobile app? A good way to find out is by asking your customers what they think. Online surveys or Facebook's polling option are two good ways to get customer feedback.
Regardless, it will be interesting to see how online and mobile ordering and takeout platforms evolve. Is your bar or restaurant already using one of these systems?
[fl_builder_insert_layout slug="whitepaper-signup-module-top-ten-pos"]