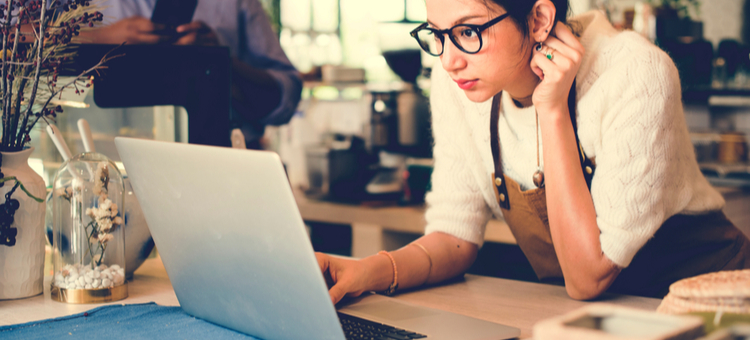 Food is one of our necessities, something that we need to survive. While some have the time and energy to cook and serve meals at home, others opt to go to a restaurant for convenience as cooking may be out of the question in their fast-paced life.
It's also an obvious choice for those who don't know how to cook. In this day and age where everybody seems to be in a rush, meetings can also be held in restaurants, whether to save time as you get to do two tasks simultaneously or to make them a little less monotonous.
According to the National Restaurant Association, this year the restaurant industry is estimated to bring in a staggering $863 billion in sales. Also, the 15.3 million-strong workforce in the industry comprises 10% of the overall workforce in the country.
The restaurant industry is continuously evolving. And with the rapid change in the digital landscape, restaurant owners need to come up with ways to stand out from the fierce competition. There are so many restaurants out there – how can you attract customers and make them come back time and time again? In this digital age, it's essential to utilize online tools that are designed to streamline several processes and make tasks a lot easier to do. Here are some tech tools that restaurant owners should consider to beat the competition:
Website Building Platforms
More and more transactions are done the digital way and if your business is not visible online, you won't stand a chance. Establish a strong online presence by creating a website. Don't have experience with web design and web development? Don't worry.
Website creation platforms such as WordPress, Wix, Weebly, and Squarespace were designed to make site creation easy. These sites feature several templates to help you get started. There is also a wide range of plugins to make your site more user-friendly and customized depending on your preferences.
It's easy to create a website, but as your business grows it pays to hire a web developer who knows a lot more about making all of the site's functions work. It's likewise essential to ensure that it works well in different devices such as smartphones and tablets.
Online Reservation Systems
With a well-designed website, you can better showcase your menu and reach a much wider audience. You can even add an online reservation system which, when done correctly, can eventually generate more sales for your restaurant. It's a useful tech tool that complements your staff when managing customers. Most of these tools offer several features aside from online reservation systems. Instead of using more than one device, app or tool, you can use just one and get the job done.
When using an online tool for reservations, make sure that only one employee uses it. This makes the process more effective and less confusing. Customers will reserve a table at your restaurant if they want to try your menu, so it's essential that dishes and drinks on your website look visually appealing.
High-quality photos will do the trick as these are the first things that customers will see before going to your restaurant. It's better to hire a food photographer so you can have images that will entice your customers to reserve a table right away. And now that you have these awesome photos make sure to post images of your offerings on social media regularly as well.
[fl_builder_insert_layout slug="whitepaper-signup-module-top-ten-pos"]
Reputation Management Tools
Once you've established the online presence of your restaurant, it's time to strengthen it to beat the competition. Since we're working on a digital path it's easy for customers to give reviews, good or bad. Of course, you would want to receive glowing comments and recommendations about the food, ambiance, service, staff performance, etc. Don't be disheartened when you get bad or negative comments. The key is to know how to handle them.
As your business grows, the number of comments that you will receive not only from your website but also other channels may be overwhelming. The good thing is you can use a web automation service such as If This Then That or IFTTT. It enables you to set up alerts whenever someone leaves a negative comment so you can handle it immediately and control the damage. You can also use Reputation.com, a service that helps in managing your reputation and protecting your business from bad articles or posts.
Managing your online reputation is a continuous process. Make sure to visit your site and other online channels regularly to read reviews and comments from customers. If time permits, respond to all of them, especially the negative comments. Who knows? Some may be constructive comments that will make your restaurant business better.
Tools for Protection Against Claims
No matter how prepared you think you are, accidents or unfortunate incidents happen. In a restaurant, a customer may slip and fall, sustaining bodily injuries. One of your staff members may get sick and need medical attention. Your property may get damaged because of a fire or natural disaster. In these cases, it's best to protect your restaurant against substantial financial losses due to claims. That's why it's essential to carry insurance for your restaurant.
The world of insurance can be overwhelming. The good thing is, there are trusted companies that can guide you through the whole process online. They can assess potential risks and come up with strong recommendations about the types of insurance that you should purchase. Some offer customized insurance packages that cater to your requirements and budget. You can likewise access your policies through their user-friendly websites and platforms.
Carrying insurance not only protects your restaurant against significant losses. It also helps in making your business more credible and trustworthy. It tells your customers that you value their safety. Moreover, investors are more likely to invest in companies that carry adequate coverage. With insurance, you are one step ahead of your competitors who don't have it.
By Emily Lazration, CoverWallet
Emily is the Content Marketing Specialist at CoverWallet, a tech company that makes it easy for businesses to understand, buy and manage commercial insurance online.