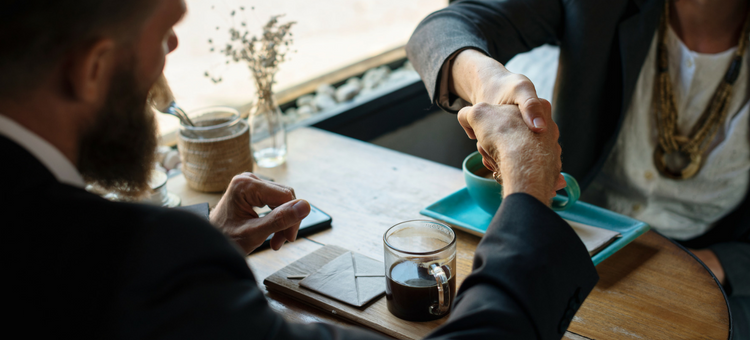 Teaming up with other businesses may seem counterintuitive—after all, don't you want all of your customers' attention to be on you? But partnering with another company is actually a great way to build your business and expand your customer base. The secret lies in which businesses you choose to partner with.
Naturally, if you own a gourmet burger restaurant, you wouldn't want to team up with another gourmet burger restaurant. That wouldn't help either of you—in fact, it might even hurt your business. Instead, you want to end up with a partnership that's mutually beneficial. Look for businesses that do what you can't or reach customers you don't. The key is to expand your customer base by tapping into a market you didn't previously have access to.
It's also important to make sure that any business you team up with fits in with your brand. A family-friendly dinner spot wouldn't want to partner with a business that's known for catering to the late-night college crowd. Be sure to think about how you could give your customers more value. Partner with someone who can help your current customers or bring in new customers.
[fl_builder_insert_layout slug="whitepaper-signup-module-run-a-promotion-max-roi"]
How do you translate this knowledge into a winning marketing strategy for your restaurant? Here are a few ways you can partner up with other businesses to grow your own business.
Host community events.
Bar crawls and block or neighborhood parties are a great way to band together with businesses in your area to bring out more customers. People may be more likely to visit you if they also plan to visit other businesses in the area.
Become the company's official caterer.
Does your restaurant offer catering? Then there are plenty of options for you to partner with other businesses. Wedding venues, party venues, and bars that don't serve food may be looking for an official caterer to provide meals for guests. You'll have a reliable source of business and great exposure among potential customers.
Support each other on social media.
It's important to show that you're a part of your community, and it's easy to do so on social media. When local businesses share each other's statuses and tweets, they'll increase their audience.
Offer joint coupons.
Who doesn't enjoy dinner and a movie? By teaming up with a local movie theater, you can offer a coupon or deal for a complete date. You don't have to limit yourself to movie theaters, of course. Just think of any other local business that complements yours and see if they'd be interested in creating a deal together.
Be a good neighbor.
Is a new business opening in your area? Offer to provide the food or drinks for their grand opening. Of course, this is a show of goodwill, but more importantly for you, it's a chance to introduce your food to a new audience and gain a loyal community supporter.
There are endless ways to partner with other businesses—just use your imagination! Teaming up with the right company can lead to increasing your business and finding new customers.