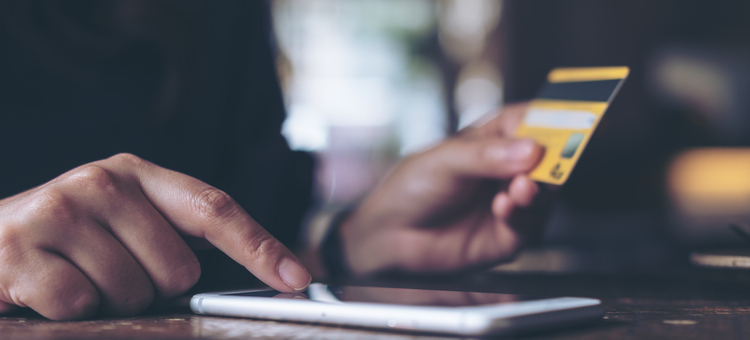 Technology comes with plenty of advantages when it comes to helping today's restaurants run more efficiently and profitably. Now taking technology a step further, it may not be long before your customers will be placing their orders and paying for them right from their smart phone before they even arrive.
For instance, quick-service giant McDonalds recently started offering mobile app payment options for customers in Salt Lake City, Utah and Austin, Tex., according to a Bloomberg/BusinessWeek article. The article, At Fast-Food Chains, Paying by App Makes for Happier Meals, by Venessa Wong, also reports that more than 10 percent of Starbucks transactions in the U.S. use mobile payments.
The biggest reasons for the growing demand for payment processing through apps include increased freedom, efficiency, accuracy, and the ability to better understand customer preferences. Its demand comes largely from Millennials.  In fact, smartphone penetration among U.S. teens grew by 45 percent last year, according to Nielsen, and Millennials are using those devices not only for chatting and playing games, but also to become savvy consumers.
Greater Freedom: In a June 2012 QSR Magazine article, POS: Coming to a Smartphone Near You, Mike English, a mobile payments expert at Heartland Payment Systems," said, "Traditional POS has been very regimented and costly, but mobile is very adaptable, not only in terms of payment but in terms of marketing tools from an ever-growing number of third parties."
Increased Efficiency and Accuracy: Industry experts also agree that payment processing via mobile apps helps increase efficiency in restaurants by removing the service staff from the process and reducing human error. And faster service results in happier customers.
Ability to get more customer insight: In the QSR Magazine article previously mentioned, Charles Smith, owner of Chuck's Wagon BBQ in Bowie, Maryland explained that using a mobile POS platform has allowed his business to get better insight into its customers. "For example, we know that if offered the opportunity to use a card versus cash, the card user is likely to spend more."
Restaurateurs who are offering mobile payment via apps also agree that mobile payment processing is also less expensive than other types of credit card payment systems, which typically tack on a 2% fee per transaction.
If you're looking to get on board with mobile payment processing for your restaurant, here are a couple of solutions to take a look at:
1.  LevelUp: offers both its own mobile payments app and white label technology that retailers can integrate into its own apps.
2.  TabbedOut: a comprehensive mobile payment solution built for the hospitality industry. With Tabbedout, customers can open, view and pay tabs with their phone and merchants get the tools and information they need to enhance the guest experience.
3.  OpenTable: has also just recently unveiled a smartphone or tablet payment app for restaurants, which is being tested at 20 restaurants across the U.S. After its successful beta launch, the company plans to roll it out to all 28,000 restaurants in its database, nationwide.
But while more restaurants are getting on board with mobile app payment processing, the technology is still in its infancy. Future innovations on the horizon include near-field communication, which allows smartphones to share data with other devices that are in close physical proximity, and EMV cards, which have microchips allowing them to interface with mobile phones.
Is payment by mobile app an option for your bar or restaurant?
[fl_builder_insert_layout slug="whitepaper-signup-module-top-ten-pos"]