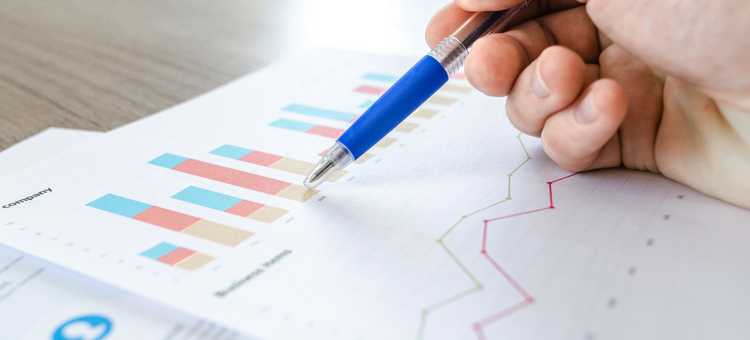 It's fun to focus on your bar's theme, or drink menu, or décor, or atmosphere, but at the end of the day a great bar manager has to be concerned with dollars and cents. Running a tight ship isn't easy, but we've done some of the work for you to highlight obvious performance indicators you can examine and tweak to increase bar profits across the board. Nothing keeps your customers happier than you staying in business, so be sure to keep an eye on all of the following.
Gross Profit on Each Item
In order to know what menu items to really push, you must examine your profit per item If one beer costs more to get shipped to your location than another, driving down the profit margin in the process, you should consider running specials on the other to drive sales. When margins are really low on particular items you must think about phasing them out of your menu, regardless of sentimental favoritism.
Sales Per Staff Member
You can even break this down further to examine what menu items and drinks each of staff members are selling per hour. In order to increase bar profits you must take care of any anomalies. There's good reason to keep personable employees, but if they're selling significantly fewer drinks or appetizers per table than everyone else this has to be taken into account.
Turnover of Your Stock
One of the strongest performance indicators is in how fast you're selling your stock. If the beer you ordered last month is just now completely sold, you've had a full to partially stocked location for four weeks. Examining how quick the turnaround should be compared to shipping costs is a good indicator of how you're doing, and adjusting practices accordingly can really increase bar profits.
Discrepancies Between Sales and Stock
Take careful measure of what you used per day from the stocktakes, and compare that to how much you sold. Do these match up? If your variation is over 1% you could have a security issue, either with patrons stealing drinks or with bartenders being a little loose with the "don't worry about it line." Tightening up security in both senses will increase bar profits and ensure no funny business is going on.
Gross Profit
This performance indicator is obviously the most important. Examine if your total sales and your gross profit percentage are experiencing any fluctuation. Any dips should be assessed immediately, as this performance indicator is the most comprehensive. Keep your eye on these performance indicators to see where opportunities exist to increase bar profits in your pub or restaurant.
[fl_builder_insert_layout slug="whitepaper-signup-module-run-a-promotion-max-roi"]