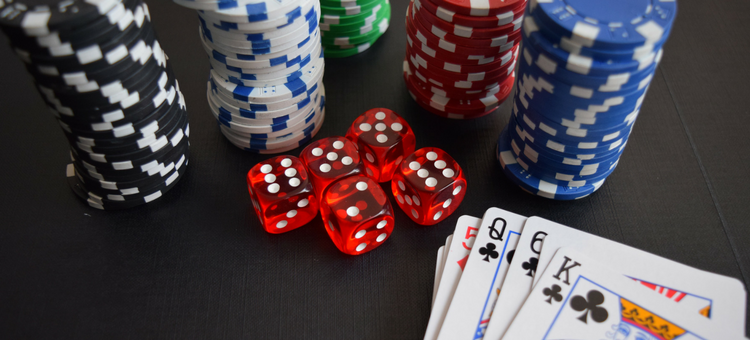 Buzztime's Poker on Demand allows bar and restaurant owners to transform their location into a hot spot for one of the world's most popular games. Texas Hold'em is a card game played by millions worldwide, so tap into that demographic by hosting an event specifically for poker fans. On a slow night, boost sales and drive traffic by bringing the excitement of a poker tournament to your venue. Buzztime's gaming devices provide the cards, the dealers and the fun. It's easy to turn your booths into poker tables and allow guests to go all in on the entertainment.
Texas Hold'em
Buzztime offers Texas Hold'em on our classic Playmaker® gamepad and the touchscreen tabletop tablets , which means your bar guests can enjoy the excitement of poker without venturing to a casino.*
Texas Hold'em is free to play and up to 10 patrons can join the interactive game for each television screen the location devotes to poker The competition will keep them coming back for more, night after night.
Make It a Night
Poker on Demand allows a location to make playing poker an event by hosting a tournament version of Texas Hold'em whenever they choose. Host a weekly scheduled tournament or fire up a competition on the spot. During a tournament, patrons have a few minutes to join the game before the excitement begins. Tournaments can be as short as one hour or as long as six and can be scheduled up to three times per day. Your bar is in control!
Other On-Demand Options
Poker on Demand joins Buzztime's cast of on-demand entertainment options, which includes OpinioNation LIVE and Trivia LIVE. These team-based games create a lively, social environment full of groups competing for bragging rights and prizes by playing interactive trivia and card games.
A Competitive, Social Experience
Rod Ticknor has used Buzztime to entertain guests since he opened his first Native New Yorker location in Phoenix, Ariz., in 1997.
Over the years, Rod has watched his Buzztime community grow, especially around poker. His card sharks visit an average of two to three times a week, and stay for anywhere from two to five hours at a time. Rod sweetens the pot with prizes for high scorers each night and for any player who gets Native New Yorker's name on the national leaderboards.
Rod and his team recognize that guests who play Buzztime are more engaged and stay longer, adding up to better sales (and tips!) all around. Servers have created a rapport with regular players, and managers use Buzztime's digital TV ads to promote events and specials.
*For legal reasons, no monetary gambling is involved in the poker game and Buzztime card games are not available in the following states and locations: ND, MN, WV, OR, MS, and MT as well as certain locations in SC and the town of Weymouth, Mass., due to local laws.
Buzztime has been driving business to bars and restaurants for more than 30 years. Keeping customers entertained is our life's work and our area of expertise. In fact, our BEOND platform delivers entertainment to over 4.6 million players at over 3,000 locations nationwide in the form of exciting games and live events.
We can help you to boost sales, draw a crowd, engage your customers and drive traffic on slow nights! CLICK HERE to learn how!
[fl_builder_insert_layout slug="whitepaper-signup-module-live-streaming"]