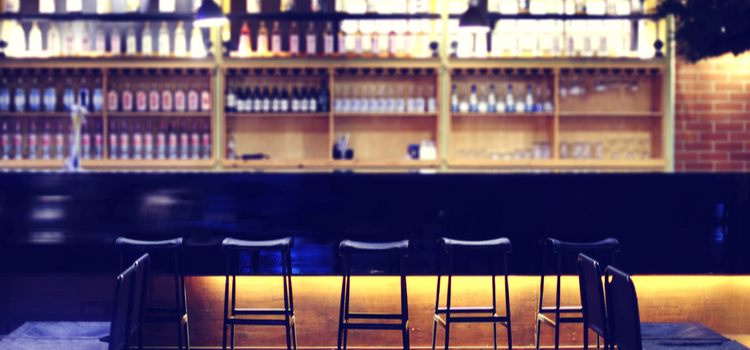 We know there are plenty of articles attempting to map out the top bar trends for the upcoming year and what you should incorporate into your drink menu. However, drinks can be swapped out in a week – if you're planning on opening a bar soon, you need to know the macro trends so your dreams aren't dashed within a year.
The bar scene is ever shifting, and some bar concepts that once seemed too-niche or simply a gimmick have proven to be bankable and popular. In the post-hipster market, any type of concept can be a winner if the customer agrees. Take a look at the bar concepts we expect to keep seeing throughout the year:
The Rooftop Bar
In metropolises brimming with activity, traffic, and a never-ending sprawl of high-rise building, rooftop bars are becomingly reliably popular destination bars where you can sip a cocktail literally above the mad dash of the city. Most rooftop bars are located right in the heart of downtown centers, so you can get away with bumping up the drink prices or charging a cover for entry.
If you can manage to find a location with a great view, a rooftop bar is a no-brainer as long as you live in an area with agreeable weather. Los Angeles, with mild to warm temperatures throughout the year and nary a drop of rain, is the ideal template for the rooftop bar. If it rains 80% of the year where you live you may want to reconsider opening an outdoor establishment.
The "Secret" Bar
Prohibition is long over, but nothing can quite match the thrill of drinking in a bar that was, itself, illegal. The speakeasy theme is certainly familiar group, but styling your bar after a 1920's speakeasy won't guarantee popularity. Paradoxically, your bar should be difficult to find or have a secret passcode to truly generate excitement among millennial bar-goers.
In fact, it seems that the "secret" bar is the most popular bar concept among the new bars in the country, but it's not a new concept. Forbes recently profiled what it considers to be the best 10 secret bars in the world, and some were opened as early as 1912. But new bar owners should embrace the spirit of secrecy and take a risk by tucking their bar away in plain sight.
[fl_builder_insert_layout slug="whitepaper-signup-module-50-best"]
The Craft Beer Bar
Few industries have seen such unbridled growth as the craft brewing industry. Serious bar-hoppers are no longer content with a forgettable, generic brand of beer when they're out for a night of fun. Craft beer now accounts for 12% of the total market share because the young crowd that stays out at bars value personalization and quality.
Bar owners can clearly charge more for craft beer, as they're delivering an experience and exceptional quality, so opening a craft beer-centric bar is a no-brainer for business-savvy entrepreneurs. The selection is vast: the amount of craft breweries operating in America went from about 1,600 in 2009 to more than 5,200 by 2016.
The "Not A" Bar
Bar themes have gone from the tame or overplayed, like tiki bars or sports bars, to outlandish concepts that push the boundaries of what a bar can be. Frankly, everyone knows what to expect from a bar, so one of the best ways to build a customer base is to go off the beaten path and create a bold and fresh concept bar that seems like something else entirely.
As a guide map, here are some "bars" that have found great success blurring the line of reality: Bharma in Barcelona, which poses as one of the Dharma Initiative outposts from the popular television show Lost; Sister Louisa's Church of the Living Room and Ping Pong Emporium (or simply "Church"), which is completely decked out as an irreverent Southern Baptist Church; and LA's Library Bar, which is (you guessed it) designed like a library.
Run with one of these concepts in 2017 to attract scores of new customers to your bar.