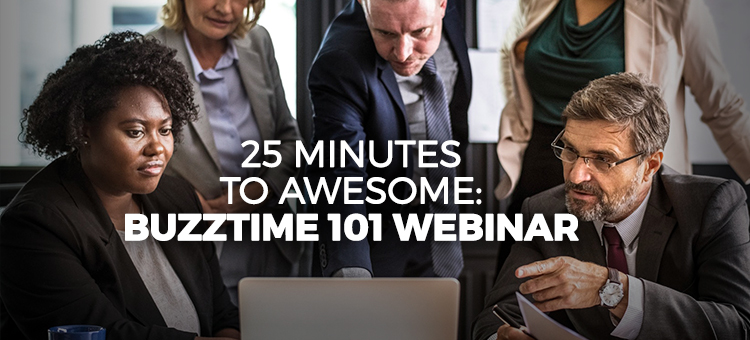 WHY: IN 25 MINUTES, YOU'LL LEARN HOW TO GROW BUSINESS
You've got Buzztime, but are you using it to its full potential? We know you're busy, but this short webinar is just what you need to boost business. Remember, Buzztime players spend an average of 21% more per table check. So, the more guests you can get playing Buzztime…the better for your bottom line.
WHEN: 2 TIMES TO CHOOSE FROM
Every Tuesday 11am PST / 2pm EST
Every Thursday 7am PST / 10am EST
WHERE: YOU PICK THE PLACE
Wherever you'd like! You'll just need a screen to follow along.
HOW: JUST JOIN IN AT THE SET TIME
Call: 866.567.2983 with passcode 2925-8505
Visit: http://www.clearslide.com/amt
WHAT: TIPS YOU CAN PUT INTO PLAY…TODAY
In just 25 minutes, you'll learn Buzztime basics plus strategies for success including:
How to give your guests on-tablet entertainment they can't get anywhere else
Options for hosting live events (like trivia night and poker tourneys) powered by your new tablets!
Tips to set up promotional ads on your own TVs and tablets
Best practices and top tips for tablet usage, storage, and care
Thousands of bars and restaurants have taken this webinar, now it's your turn!