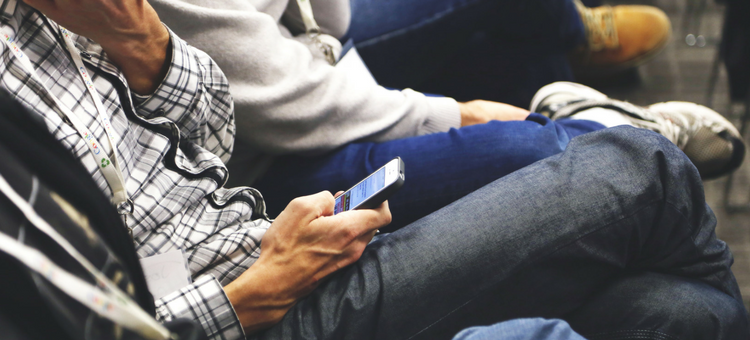 Let's face it – we live in the era of the app. For restaurants and bars fighting to remain relevant, few advantages edge out the competition like a strong app presence and implementation. Simply put, apps have revolutionized convenience and personalization for winers and diners.
There are now a host of various apps customers can use to order food, get it delivered, and even get on the in-restaurant waitlist. Don't get left behind: these are the apps your restaurant should be using today to maximize appeal and profits.
Eat24
The original juggernaut of online ordering and delivery, this app is crucial for your restaurant's appeal to customers who aren't leaving the house today. Uploading your menu onto this app allows customers to place customized orders, and you can make delivery available easily.
Waive the delivery fee or make it minimal to appeal to a ton of local residents looking to chill on the couch tonight. Eat24 also has information on hours of operation and on all menu items, so even if customers skip your establishment tonight a high rating on Eat24 means they may visit in the near future.
Postmates
This delivery-centric app delivers real-time delivery tracking stats and a constantly updated estimate of delivery time so customers know exactly when to expect their grub. Postmates continues to add drivers to its network to appeal to consumers and businesses alike.
Based on its exponential growth this app is poised to be the delivery app of choice in the near future. Invest in delivery through Postmates to get your food to hungry patrons around your city in minimal time.
QLess
QLess is a revolutionary app that increases revenue by allowing customers to get on the waitlist for your restaurant digitally. This vastly reduces in-person wait time, meaning you can actually seat happy customers who had to wait longer.
QLess also allows customers to see peak hours so they can choose less busy periods to visit your restaurant and hop on the wait list. All this means more seats filled, fewer turn-aways, and more satisfied customers. Put the customer first by investing in this restaurant queuing app.
[fl_builder_insert_layout slug="whitepaper-signup-module-top-ten-pos"]