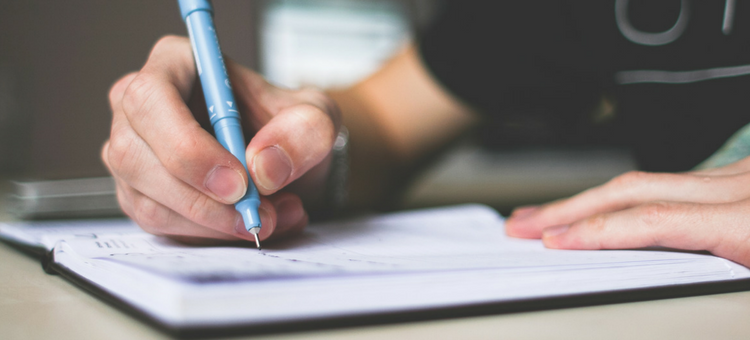 Every day is unpredictable in the restaurant and bar biz. One day it's an unexpected rush of customers, the next it's 3 servers calling in sick. One way to offset the chaos? A restaurant manager checklist to ensure essential management tasks are completed from start to close.
Building a Restaurant Manager Checklist: Easy as 1,2,3
Basically, a restaurant manager checklist is a document that managers use to check off daily operational tasks. It can be easily built in Microsoft Excel, then printed and placed on a clipboard.
Don't fall into the trap of just asking managers to do a walk through at open and close. Get the "triple check" advantage and create a simple restaurant manager checklist for 3 time periods: open, shift change, and close.
Quick note: A restaurant manager checklist isn't an inspection list, which is instead designed to prepare you for a kitchen health inspection (see this how-to guide, here).
1. Opening Restaurant Manager Checklist
The purpose of the opening restaurant manager checklist is to ensure that the restaurant has everything it needs to function for the day. The manager should arrive before anyone else, and start opening the business before the rest of the team shows up.
Your opening restaurant manager checklist could include:
Equipment Inspection: Do a walkthrough of the restaurant's interior and exterior to check for any damage or equipment breakdowns during closing hours.
Bathroom/Reception: Check to ensure that bathrooms are fully stocked and the reception area is clean. If you're in a snowy area, be sure your sidewalk and walkway is shoveled and salted.
Menus: Ensure menus are wiped down, clean, and ready at the hostess stand. If you're like the 3,000 bars and restaurants that offer guests handheld tablets with trivia and games, make sure the tablets are clean and set out at the bar.
POS: Turn on the POS, check that no transactions have occurred since the previous day was closed out. Check with the kitchen and input any daily specials into the POS.
Reports: Review reports evaluating the inventory, cash flow and manager notes from the previous day. Order additional inventory if needed.
Messages: Check the restaurant's voicemail and emails to see if any require immediate response. Your restaurant manager checklist should include a specific person to make follow up calls for reservations or orders (it could be the manager or another staff member).
Food Prep List: Yes, another list! As staff starts filtering in, make sure that everyone is working on their staff duties. Pay special attention to your kitchen staff – are they completing their food prep list for the day?
Uniform/Appearance: Take a quick look at each employee's appearance – especially front-of-the-house staff like servers and bartenders. Are they following your uniform policy?
2. Shift Change Restaurant Manager Checklist
Shift change is often the most hectic part of the restaurant manager's day. Employees are coming and going while customers are still placing orders. A shift change restaurant manager checklist ensures that the transition goes smoothly.
The restaurant manager checklist for shift changes usually combines some of the action items from your opening and closing checklists – but it should be its own separate list! Here are a few items that you should include on the shift change checklist:
Arrival Times: Ensure staff members are arriving on time for second shift
Messages: Take 5 minutes to check the restaurant's email and voicemail
Food Prep List: First shift kitchen staff should have completed their daily food prep list. Go to each station, review their list, then initial it.
5-Minute Cleanliness Check: Visit the bathrooms, reception area, and the bar – be sure everything is cleaned and well-stocked.
3. Closing Restaurant Manager Checklist
At the end of the day, your staff is exhausted and ready to go home. In their rush to leave, closing standards could quickly slip. However, a restaurant manager checklist ensures that all your closing tasks are completed before the doors are locked for the evening.
Some items to include in the closing restaurant manager checklist are:
Cleaning tasks: Following a list makes cleaning go by quickly and smoothly, so you can save on labor costs.
Inventory: Check inventory to ensure a fully stocked kitchen and bar when you open the next day. Follow up with the kitchen team to ensure food is properly stored according to guidelines on the food prep list.
Safety measures: Safety is more than just locking all the doors. Do a final walk through to check that all the proper equipment (ovens, gas stoves, heaters) are turned off.
Financial Review: Follow money management protocol by reviewing details of previous sales and addressing any outstanding checks or orders. Secure money in a safe location.
While these items are a good start, every restaurant is different. The restaurant manager/s and owner/s should do a thorough walk through of their day to customize the restaurant manager checklist for your business.
Benefits of a Restaurant Manager Checklist
An effective restaurant manager checklist does more than keep you organized. It can help your business thrive. By creating a checklist that is easy to access and track, you're setting your restaurant up for success at every shift.
Tracks Activities
At its core, a restaurant manager checklist is a list of tasks that a manager must complete at every shift. While it seems simple, activities can get lost in a hectic shift if there's no way to track them.
Say, for example, a manager is about to check on the bathrooms to make sure they are fully stocked. On the way, a server asks for help with the POS system.
Without a checklist, the manager may forget to go back and check on the bathrooms. This seemingly small oversight could result in a poor experience for the customer who finds themselves without any paper towels, soap, or toilet paper.
Keeping a restaurant manager checklist handy goes a long way in creating a positive guest experience!
Maintains Standards
Oversights are bound to happen during a shift, especially in the middle of a rush or busy season. That's why a restaurant manager checklist is so essential – it holds the management team and staff accountable for their work.
It's important to ensure that tasks performed by managers (and staff) are completed to your restaurant's standards.
Promotes Teamwork
A restaurant manager checklist eases the workload on the entire management team. When the afternoon manager takes over, they can see what the morning manager was able to accomplish and what items still need to be completed.
If you keep a manager log (which you really should), managers will be able to address any issues during their following shift. It's another way to ease communication and ensure your team is on the same page.
Sets Team up for Success
For your team to succeed, they need all the proper tools in place. A restaurant manager checklist is one way to guarantee that your team has everything they need.
Many items on the checklist act as a follow up to make sure that your bar, kitchen, and dining area are fully stocked and ready for the next shift. Instead of scrambling for forgotten items, your team can focus on providing excellent service to your guests.
Eases Training
If you have a new manager joining your team, a restaurant manager checklist can help onboard them for each shift. Rather than trying to remember everything they need to do, they can follow your checklist and tick off items as they are completed.
How to Ensure a Successful Restaurant Manager Checklist
Once you have the basic items listed for your restaurant manager checklist, take it up a notch by making sure it remains effective. Be as clear as possible by following these guidelines:
Detailed: Some actions may require more than a couple words for explanation. Go into detail to eliminate any confusion, including follow up actions to a certain task if necessary.
Specific: To maintain standards, your restaurant manager checklist needs to be specific. Include a time-table to ensure that every action is completed by the appropriate time. Also include measurements managers can use to check that an item is complete.
Clear: Be as clear as possible in your restaurant manager checklist to prevent confusion. It's not enough to say, "Complete manager log." Also include what details your managers should include or address in the log.
Flexible: Keep an open mind when creating your restaurant manager checklist. Nothing is written in stone, and you may need to make some amendments down the road.
Creating the best restaurant manager checklist for your business may take some trial and error. Get started with these tips today, and make improvements as needed. Pretty soon, you'll see your management team and business thrive!
[fl_builder_insert_layout slug="whitepaper-signup-module-ultimate-checklist-bar-sales"]