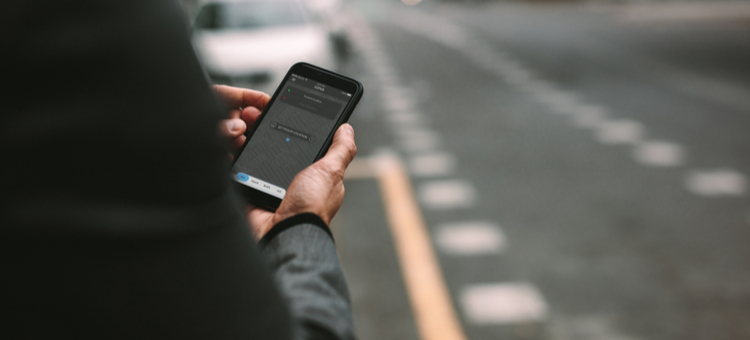 When was the last time you heard someone say "I'll call a cab"? Rideshare apps such as Lyft and Uber have redefined the public transportation experience: from how we access it, to how we pay for it.
Not content to stay in their lane, rideshare apps went beyond the transportation industry – disrupting business as usual in the foodservice realm. While everyone was busy debating whether apps like Uber Eats help or hurt brick-and-mortar restaurants, the following rideshare app opportunities emerged…
Free Rides for All with New Rideshare App for Restaurants and Bars
Compared to taxis, rideshare apps have made it easier, faster, and often cheaper to order a ride. However, minimum wage laws in NYC forced Uber and Lyft to raise their rates in early 2019. And experts predict that fees for using rideshare services will only continue to climb nationwide.
That's where the Freebird app comes in. Launched in 2017, it's one of a handful of new rideshare apps for restaurants and bars that reduce, or even eliminate, the cost of using Uber or Lyft.
Here's how it works. Anyone can download the free Freebird app (it's available for both Android and Apple devices). Freebird then connects to the user's Uber and Lyft accounts as well as a credit card. Users are able to see bars, restaurants, and other businesses that have partnered with Freebird.
When an individual takes an Uber or Lyft ride to a participating business – and makes a purchase – Freebird immediately doles out points which can redeemed for cash.
Yes, it's like they're being paid to go out. In fact, Freebird's tagline is "going out just got more rewarding."
There is a fee involved for bars and restaurants that partner with Freebird's rideshare app. However, fees are extremely low because Freebird has teamed up with "Branded Ride Home" partners like Tanqueray and CIROC Vodka who help foot the bill.
Freebird also empowers participating venues to offer higher rewards, enticing customers to visit during times when they need a boost in business.
Lyft and Uber Get in on the Action with Their Own VIP Rewards Programs
It was only a matter of time before the major players in the rideshare app space came out with their own platforms similar to Freebird.
Restaurants and bars can now utilize Lyft Events to set up and distribute special promotional codes to event attendees. Then, in early April 2019, Uber kicked off a rewards system for bars and restaurants. Called Uber Voucher, the program lets businesses offer free rides to customers.
Big names like TGI Fridays, Live Nation, and the Golden State Warriors have already capitalized on Uber Voucher. For TGI Fridays, the goal was to provide customers with a safe ride home after indulging in a few rounds of drinks. Live Nation and the Golden State Warriors bundled in transportation with ticket prices to increase attendance at events.
For independent bars and restaurants, Uber Voucher takes rideshare apps to a new VIP level. For example, if a bar is hosting a trending live trivia night, it could increase turnout by offering Uber Vouchers to the first 10 players who RSVP.
You could also create complete "party packages" for big groups, like those planning a bachelorette or 30th birthday party. For a set fee, you could include a VIP event space, a pre-paid credit for an Uber X (a large vehicle), and a certain amount of appetizers.
If your establishment offers bottle service, Uber Voucher and Lyft Events can set your VIP service apart from the competition.
[fl_builder_insert_layout slug="whitepaper-signup-module-5-step-marketing-budget-planner"]
Behind the Scenes, Rideshare Apps Increase Loyalty and Reduce Liability
When it comes to rewards and rideshare apps, perhaps the biggest opportunity for bars and restaurants is the chance to protect patrons' wellbeing. Through programs like Uber Vouchers and Lyft Events, you can ensure that everyone has a safe ride home. This caring approach can build loyalty and trust with your customers.
At the same time, providing comped rides home can significantly reduce your operation's liability. In most states, a bar or restaurant can be held legally responsible for overserving. If a patron is involved in an accident, you could face a six-figure lawsuit, loss of your liquor license, and negative press.
As part of your operations manual and employee training, include a plan like this for handling drunk customers. With the rise in rideshare apps, it's easier than ever to provide a promo code that covers the cost of an Uber or Lyft ride home. You can authorize your bartenders and servers to give these promo codes to customers who are intoxicated. If you go this route, make sure that your staff watches the patron actually uses the rideshare app – and physically gets into the vehicle.
"Taxi TV" gets an Upgrade with Vugo and Viewdify, Opening Ad Opportunities for Bars and Restaurants
Today, taxi cabs in most major cities are outfitted with TV screens showing pre-packaged content including weather, breaking news, and of course…advertisements. Fees for these ads are hefty. After all, taxi passengers are truly a captive audience.
Now, Lyft, Uber, and other rideshare app drivers can capitalize on in-vehicle advertising through companies like Vugo and Viewdify. Currently, Vugo is only available in the NYC area. In the Las Vegas area, Gridlocked Media provides tablet advertising solutions in rideshare vehicles.
If you're interested in promoting your bar or restaurant to rideshare app passengers, your best bet is to research which in-vehicle advertising options are available in your area. There isn't a nationwide advertising solution…yet. Expect that to change as independent drivers look for new ways to add revenue to every drive.
We're Driving Towards a Brave New World…Rideshare Apps are Just the Start
Just a decade ago, many felt that rideshare apps would never take off. Who would want to hitch a ride with a stranger? It turns out, millions of people are happy to do just that. Now that ridesharing has gone mainstream, it has sparked innovation as startups look for new ways to make rides even more convenient – and rewarding.
As an independent bar or restaurant owner, take advantage of these new advertising and rewards programs to bring more value to your customers…and drive more business through your doors.