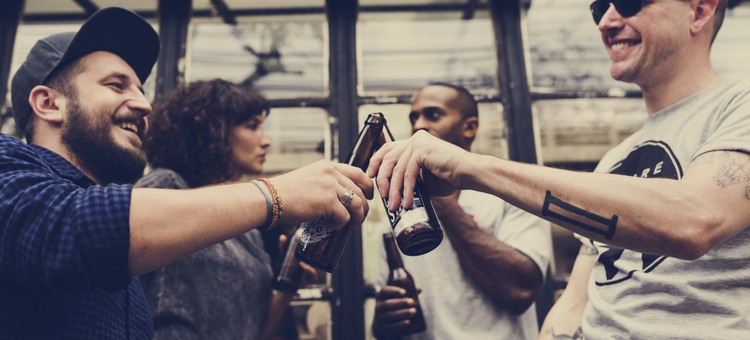 America has sipped…and spoken: This is nation of craft beer lovers.
Microbreweries are still a macro trend with research suggesting the craft brew industry will grow annually at a rate of (gulp) 14.9%. As a brewery owner, the good news is you can count on a steady supply of thirsty customers. On the flip side, expect more breweries to open up and compete for those crowds.
Now more than ever, you need brewery promotion ideas to stand out. So why we're serving up another round of America's Best Brewery Promotion Ideas. (Check out the original 15 ideas, here.)
1) These Fries Are Making Me Thirsty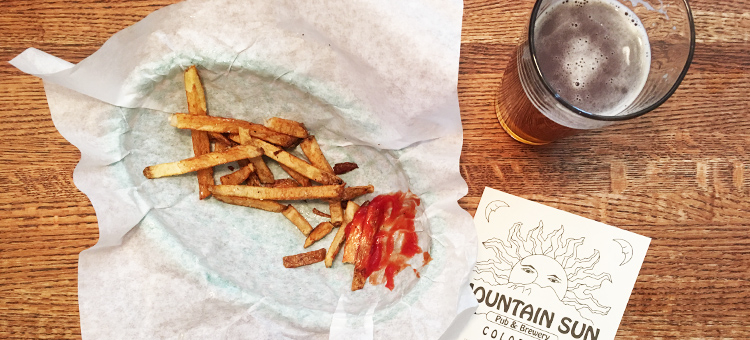 Do you serve food in your taproom? Chances are, there are times when there's quite a wait. As you start plotting your brewery promotion ideas, take a cue from Mountain Sun Pub & Brewery in Boulder, Colorado. They serve up free baskets of fries to ensure folks are happy (and thirsty) while they wait for a table.
2) Brews Without the Buzz
But is it still beer, you wonder? Doesn't matter. People want it. Just like the mocktail movement, beers with 0% ABV are trending. Want proof? Connecticut-based Athletic Brewing Co.'s non-alcoholic Double Hop IPA sold out in less than a minute of being on sale.
3) FYI, CBD is Big. Likely Really Big.
…And incorporating CBD into your next creation could be one of your best brewery promotion ideas yet. After all, CBD-infused beverages earned the #1 overall spot on the National Restaurant Association's 2019 What's Hot Chef Survey. Expect to earn plenty of media coverage if your beer includes CBD.
It worked for Coalition Brewing in Portland, Oregon (2 Flowers IPA) and Black Hammer Brewing in the Bay Area ("Toke Back Mountain IPA"). Just be sure you check state and local laws before executing on these CBD-inspired brewery promotion ideas.
4) Brewery Promotion Ideas to Tap Into the Buy Local Movement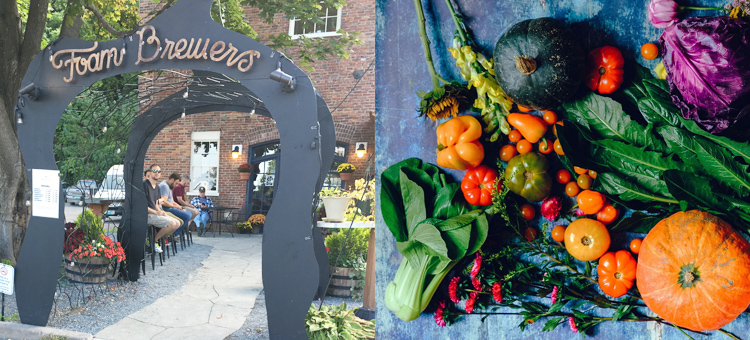 Farmer's Choice Team up with a local farm to source fresh ingredients for your locally-focused brewery promotion ideas: from basil to tomatoes, sweet potatoes to jalapenos.
Farmer's Market Capture the attention of the locavore crowd by setting up a booth at your nearest farmers market.
Foamer's Market Foam Brewery in Burlington, Vermont teamed up with local Three Chimney Farm. Folks order veggies from the farm online, then come and pick up their haul at the brewery, aptly dubbed the Foamer's Market. Genius.
5) I Do's and Brews
When beer lovers want to tie the knot, consider welcoming them to your place. As one of your brewery promotion ideas, create a wedding package. You could even turn it into a contest like Sierra Nevada.
One lucky couple will receive an all-expenses-paid wedding package – that includes the ceremony being witnessed by 3,000+ people at the start of the brewery's Oktoberfest celebration.
[fl_builder_insert_layout slug="whitepaper-signup-module-26-bar-promotions-that-work"]
6) Quirky Classes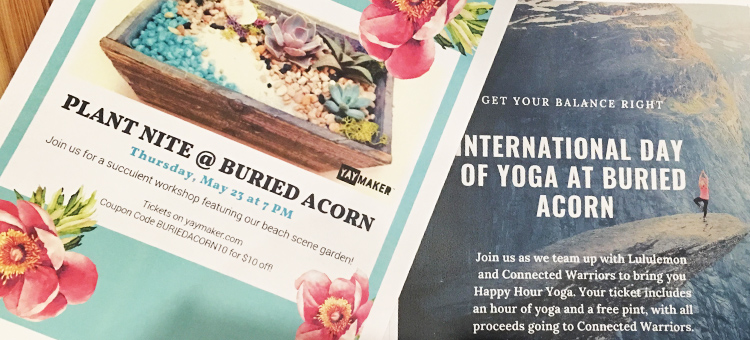 Smarten up your brewery promotion ideas with instructor-led events. The Buried Acorn in Syracuse, New York regularly hosts DIY events: from jean patching workshops to yoga right in the brewery. They've even hosted "plant nights" where attendees can flex their green thumbs and pot a terrarium to take home.
Find out what your customers are into, then riff on that as you map out your brewery promotion ideas. Don't be surprised if you end up hosting a knitting circle (yes, knitting is 100% hipster approved) or a "famous serial killers" trivia night – also held at a brewery in Syracuse, New York. Things must be really weird around there.
7) Pints for Pets
For over 12 years, local breweries in the Pennsylvania have teamed up for Pints for Pets – an annual event that has raised over $800,000 for the Central Pennsylvania Humane Society. For your own brewery promotion ideas, why not partner with a local dog rescue or spay-and-neuter organization?
As one of your brewery promotion ideas, invite the organization to set up a table once a week at your brewery (bonus points if they can bring an adoptable critter). Create a special brew, and donate a portion of the proceeds to the animal-focused charity.
Or, spread the love around like Platform Co. Brewing in Cleveland and Columbus, Ohio and their Charitable Tuesdays brewery promotion ideas. Every Tuesday, they select a different non-profit which receives $1 from every pint sold.
8) Food Trucks to the Rescue
Hungry for brewery promotion ideas to lure the lunch or dinner crowd to your taproom? No need to invest in a kitchen, just invite a local food truck to stop by. You could even turn it into a weekly event like Papa Marce's in Encinitas, California. Tuesdays are Tacos + Trivia night, where a popular taqueria on wheels rolls up while guests compete in brewery trivia.
9) Tie Your Brewery Promotion Ideas Into…Area 51?
It was arguably the "it" meme on social media during the summer of 2019. Someone set up a Facebook Event entitled "Storm Area 51, They Can't Stop Us All" – and 1.5+ million people have RSVPed. Grab the popcorn and read the event page comments if you'd like to be seriously entertained.
Big brands like Budweiser are already capitalizing on the Area 51 hype, and you should, too. How about brewing up your own limited-edition beer (featuring galaxy hops, of course).
10) Will Run for Beer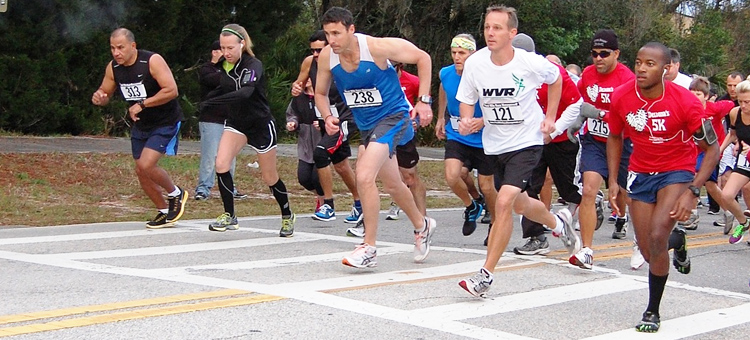 Maybe it's for the t-shirt, the glory, or a chance to reduce that beer belly. For whatever reason, 5k walks and runs are a big deal in cities of all sizes, all across the country. Now, breweries are tapping into the trend.
Point Brewery in Stevens Point, Wisconsin is hosting a PointOberfest Blubber Run (a big "LOL" to that name). Runners get to chug beer at the halfway point – and yes, they get the t-shirt in one of the funniest brewery promotion ideas we've seen…
The only rule to follow when brainstorming brewery promotion ideas is this: while taking "inspo" from other breweries is a good thing (and the entire point of this article), don't straight up steal anyone's ideas. Bad karma and potential lawsuits await if you do.
Instead, gather your best customers, treat them to a complimentary pint, and ask for their input. Call it a beer-storming session and you'll be good to go…