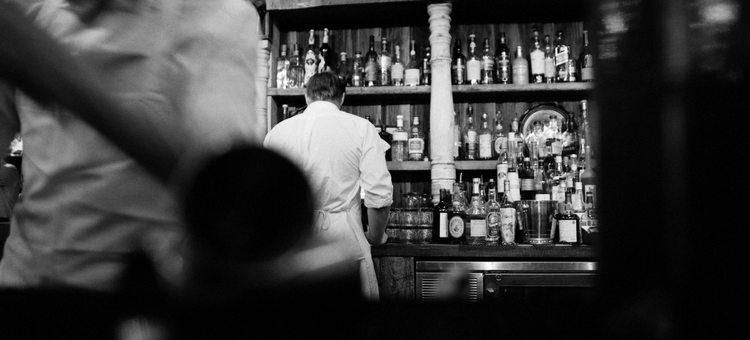 In the hospitality industry, every dollar counts. If your profit margins are less than you think they should be, there are small steps you can take to become more financially efficient. Are you letting these little costs sneak up on you?
1. Credit Card Fees 
Accepting only cash is not a feasible option for most bar and restaurant owners, however allowing customers to swipe their debit and credit cards can carry a hefty price tag. One Manhattan restaurant owner claimed she paid nearly $40,000 in credit card fees in 2012. Even if you have had the same credit card processor for a while, it never hurts to shop around and compare the cost of making a switch.
2. Disposable Tableware
For some fast food and take out restaurants, completely ridding shelves of disposable cups and containers doesn't make sense. However, it's important to remember that each time a disposable cup is thrown away, so is the money that you spent on it.
3. Being Excessively Complimentary
In some situations, it is appropriate to pick up a customer's check. However, it is important for servers and bartenders to clearly understand which situations warrant complimentary drinks or meals and which simply warrant an apology. Handing out free items on a regular basis can add up quickly. Create a system so that complimentary drinks are tracked and accounted for.
[fl_builder_insert_layout slug="whitepaper-signup-module-run-a-promotion-max-roi"]
4. Leaky Liquor Bottles 
After learning the way around your bar, most of your bartenders will probably feel comfortable making drinks from memory and "guesstimating" the correct amount of alcohol to include. While you probably won't get many complaints from customers whose drinks are too strong, you will notice when you have to re-stock more frequently.
5. Too Many Menu Options
Because you can't have items on your menu that you can't make, you have to keep ingredients for unpopular items in stock. When those items go bad, you have to throw them out and re-order. It might not seem like a big expense to add a few extra items to your weekly orders, it can end up costing you more than you realize.
6. Free Food for Employees
Offering free food during shifts is a nice benefit to offer, but if you don't regulate what employees may eat and drink on the job, you could be losing profit. Instead of giving employees free reign in the kitchen, offer one entree and bottomless soft drinks or some other type of limit. By providing guidelines, you will prevent employees from snacking throughout their entire shift and your profit margin.
7. Energy Inefficiency
Going green isn't just good for the environment, it's also good for your cash register! Taking small steps to improve your energy efficiency can have have a big payoff. Switch to energy efficient light bulbs, run the dishwasher only when it is full, and take time to turn off and unplug all lights and electronics at closing time.
Challenge yourself to implement a few of these changes and see how it pays off. What other small costs are hurting your bar or restaurant?