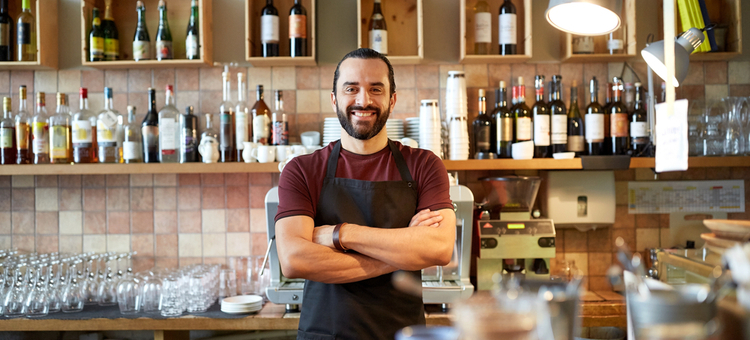 Along with factors related to location, concept and marketing, one of the keys to determining a restaurant or bar's success is the quality of its staff. How well a kitchen and dining room functions on a daily basis impacts just about everything the business is trying to accomplish.
Since that process starts with the management team, it's probably a good idea that those hires are some of your strongest assets. Hiring a solid manager means targeting specific strengths that will give the manager and your bar or restaurant the best chance for success.
Here are few things to keep in mind as you tackle the search and interview process for new management:
Industry knowledge.
This is one of those situations where making an outside-the-box hire is a pretty big gamble. You really need somebody with extensive knowledge of how a restaurant functions in order for them to step in and be successful. At the very minimum, they should have years of restaurant experience as a bartender or server. Your best bet is going to be a hire with management experience, preferably at a restaurant/bar of comparable size.
Work ethic.
Management is going to be setting the tone for your entire staff. And just like with parents, the example they set will probably resonate far more than what they say. Your managers need to be diligent, thorough and reliable. This becomes even more critical if your employees tend to be younger and therefore potentially less accountable. Ideally, managers are your hardest working employees.
[fl_builder_insert_layout slug="whitepaper-signup-module-5-step-marketing-budget-planner"]
Leadership.
Even the most successful restaurants face their share of challenges on a week-to-week and shift-to-shift basis. Time after time there will be obstacles of various sizes facing your staff.  The best managers will be able to help shepherd employees though the toughest times and build morale if it should happen to wane.
A good heart.
No doubt you'll need your managers to be capable of making hard decisions, but you also want someone with a good sensibility. Portland-based bar manager Sean Hoard told eater.com  a person with his position needs to be "empathetic and compassionate. You have to be able to, for lack of a better word, know what the guest wants."
Willingness to learn.
Much of what makes a great manager is timeless. Issues related to effective customer service are never going to change. But as we've seen in the last few years, there will always be new challenges facing the industry. These days, a manager unwilling to embrace technology related to the web and social media is probably holding your business back. This is not a position for old dogs who don't want to learn new tricks.
As with many decisions you make with your bar, the hiring of management will be one where you go with your gut and take some risk. Keeping in mind some of most critical traits this person possesses will give you and your business the best opportunity to be successful going forward.
What other traits do you look for when hiring management?