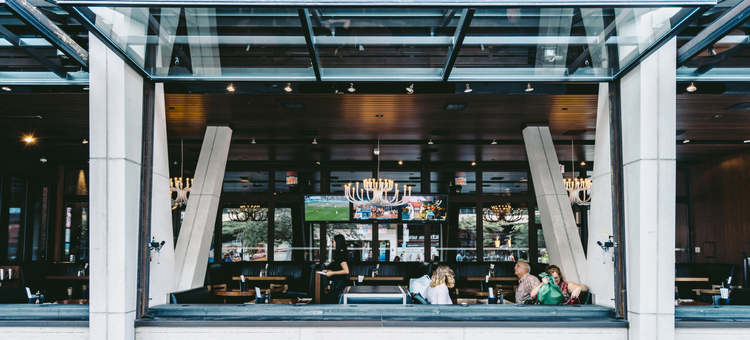 Every restaurant faces intense competition. Restaurant owners need to constantly find new ways to raise the bar and exceed customers' expectations. Here's how to differentiate yourself from your competitors.
Know the competition:
To differentiate your restaurant from others, you need to be intimately familiar with the competition. Follow what your competitors are doing by subscribing to their email list, staying connected to their brand on social media and making visits to their restaurant.
Know your customers:
Rather than just wondering what your customers want, actually ask them. Conduct surveys, make personal visits to your guests at their table to find out how they are doing, and then be sure to listen and respond to their feedback. If you're missing the mark somewhere, quickly identify the problem and fix it.

Don't neglect your marketing efforts:
Restaurant owners and managers are faced with enormous responsibilities to keep their business running smoothly. Consequently, marketing often gets put on the back burner. But even with limited time and resources, it's important to make marketing a top priority. Take advantage of cost-effective platforms to get the word out, such as email marketing and social media.
Make every visit to your restaurant unique and memorable:
Give customers reasons to return to your restaurant by offering them a unique and memorable dining experience that they won't get somewhere else. Perhaps your magic is in a signature dish that your restaurant is known for or for creating a special ambiance. Whatever makes your restaurant special to customers, discover what makes your business different and emphasize it. For more information on this topic, read our previous blog post, 5 Ways To Create Memorable Customer Experiences In Your Bar Or Restaurant.
[fl_builder_insert_layout slug="whitepaper-signup-module-50-best"]
Reward loyal customers for their patronage:
Thank your customers for their loyalty with exclusive rewards and incentives. For instance, invite guests to check in at your restaurant on Facebook and share a photo on their page to enjoy a free drink.
Deliver on your restaurant's promise and be consistent:
Providing exceptional food, service and atmosphere are prerequisites for any successful restaurant. But what's most important is being consistent. All it takes is one bad experience to lose a customer or give them good reason to post a negative review. 
Create signature items that shine:
Highlight popular menu items that your restaurant is known for and turn them into signature offerings. For example, try experimenting with different signature dishes throughout the year by leveraging the fresh ingredients in season.
Focus on value:
Today's restaurant consumers demand more value than ever before. But value goes beyond just price. In fact, according to Technomic's Value & Pricing Consumer Trend Report published in 2013, 48 percent of consumers say they'd likely pay more for food and beverage items that are "fresh" and 37 percent would do the same for "premium" food and drinks.
Finding that secret recipe that makes your restaurant stand out from the crowd is more of an art than a science. But starting with these basics is the key to success.