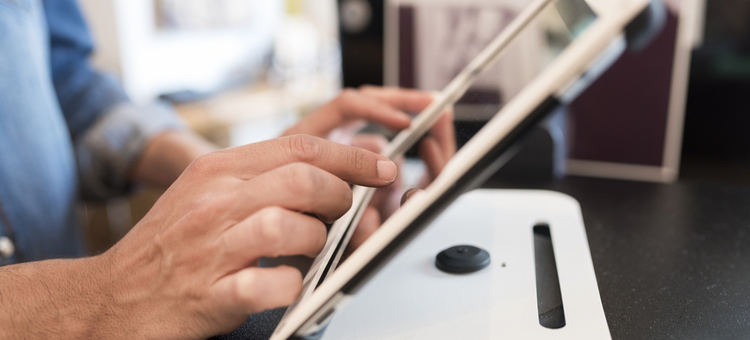 When it comes to showing customers some love, a restaurant rewards program is a definite "do." But don't think loyalty comes easy!
Customers want to be wooed with awesome perks, a simple signup process, and a fun experience. Once you've won them over, reward program members generate 12-18% more than non-members. So, use these 7 tips for doing rewards…the right way!
1) DON'T Make It All About The Money
Cash rewards rock. But it's not all that customers want in a great restaurant rewards program.
When VISA and Bond Brand Loyalty surveyed 50,000 people in 2018, they found that 85% of today's consumers find "alternative" currencies very valuable. No, we're not talking about bitcoin a restaurant rewards program. Alternative currencies mean rewards such as:
VIP access to events and exclusive tastings
"First to try" new menus or other sneak previews
Perks that give priority access, like the best seats for reservations
Branded merchandise from zip-up hoodies to pint glasses (featuring your logo)
Live trivia event just for members of the restaurant rewards program
2) DO Think Mobile First
When selecting a restaurant rewards program, look for one that includes a mobile app. Why? Because the same VISA and Bond Brand Loyalty survey revealed that 85% of customers felt that using their restaurant rewards program on their smartphone was an "improved experience."
Not sure where to start when shopping for a restaurant rewards program? No worries. Use these reviews of the 10 best restaurant loyalty programs available today. Spoiler alert: almost all include mobile apps and some start as low as $27/month. Worried that customers will miss those plastic or punchout loyalty cards? Many mobile programs include these options. Try Loopy Loyalty which creates an awesome virtual punch card. Your digital card is always within reach on the customer's smartphone alongside their credit cards in Apple Wallet or Google Pay.
3) DON'T Expect Signups to Magically Happen
Your restaurant rewards program may be the G.O.A.T. But what's the point if patrons don't know it exists? Actively encourage customers to sign up using these tips:
Instant Gratification: Give customers a reason to sign up for your restaurant rewards program…on the spot. Most of the big chain restaurants do this. As soon as the guest enrolls on a website or mobile app, they get a coupon for a free dessert or appetizer.
Server Sign Ups: Make it a game for servers. Which server can sign up the most customers for your restaurant rewards program in one week? Of course, hook that stellar server up with a reward of their own (a gift card will do).
Show 'Em a Sign: Don't just rely on your team. Turn to digital signage software. It turns your TVs and screens into customizable display ads. Include a mouth-watering picture of that free appetizer they can score, just for joining your restaurant rewards program.
Change Your Facebook CTA Button: You can change the call to action (CTA) button on Facebook to "signup" – then send visitors to a landing page on your website where they can enroll in your restaurant rewards program.
Ready to create an awesome restaurant rewards program right now? In just 6 steps? See how to do it using this free ebook: How to Create a Winning Customer Rewards Program.
4) DO Use Your Restaurant Rewards Program to Further Business Goals
Most restaurants rush the process of setting up their rewards program. "If the guest spends $100, they get a $10 reward." Boom. Done. But what if you could customize your restaurant rewards program to bring in customers on a slow night or attract new patrons? Mind blown. Most programs let you customize how a guest earns rewards:
Specific Day or Time of Visit: Incentivize guests to come in on the days and times you need business! Offer double or triple rewards for early bird or late-night purchases.
Friends with Benefits: Most online retailers are using referral cash to attract new members. Beauty supply company Birchbox gives both the referring member – and the new member – a $5 reward upon sign up. Do the same for your restaurant rewards program.
Surveys: Invite members to participate in surveys for a chance to earn a small reward. That way you can use your restaurant rewards program to gather super valuable business insights.
5) DON'T Be Difficult
The best restaurant rewards program is one that keeps guests engaged – and active in the program. Don't set insurmountable goals. Spend $1,000, get $100 back! No, that seems too daunting. Steer clear of complicated requirements, too. Visit once a week for 4 weeks, spend over $50 each time, get a free entrée! Wait, what? Keep it simple.
6) DO Surprise and Delight
Want to add a "wow" factor to your restaurant rewards program?
Occasionally surprise members with a bonus reward… "just because." The successful MyPanera rewards program does this. When a guest places an order, the cashier asks for their phone number, app, or loyalty card to "check for a bonus reward." Everything from a free coffee to a surprise discount is automatically ready for the guest to use.
"Surprise and delight" isn't just about rainbows and butterflies, it's a scientific concept.
According to the Kano Model of Customer Needs, surprise-and-delight tactics are the holy grail in increasing customer satisfaction and loyalty. It's something that guests didn't know they wanted – but are truly delighted to receive.
7) DO Make it a Game
This goes back to first tip: Don't think a great restaurant rewards program has gotta revolve around money! Sometimes, the reward itself is the chance to compete for non-monetary points or status.
For example, the 2,700 bars and restaurants that carry Buzztime games and trivia let customers duke it out for a spot on both local and national leaderboards. To compete, players register to join the Buzztime Nation of over 10 million people. Just seeing their name in lights (and winning against their friends) is a reward for many of these players.
It also helps that Buzztime runs sweepstakes and events like Smartest Bar: the reward is a chance to be crowned the nation's smartest group of bar patrons and score a victory party, trophy, medals, and more.
If you haven't upgraded your restaurant rewards program in a while, consider making your move. After all, if you can increase guest retention rates by 5%, you can grow profits by 25%-95% according to the Harvard Business Journal.