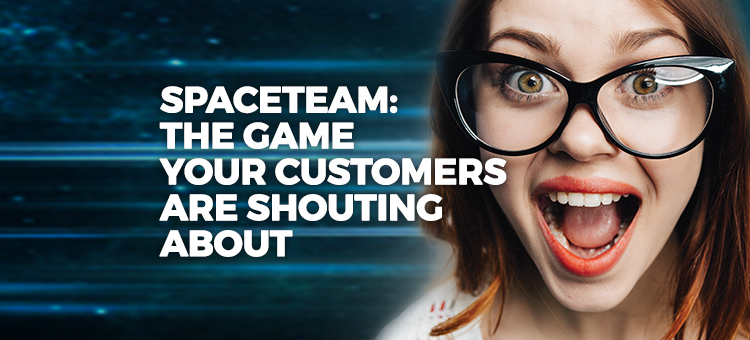 Spaceteam has landed at Buzztime, and it's time to let your players know that something new and exciting has hit your venue! What better way to promote this interactive gaming experience than by starting a conversation with your customers?
To help, we've put together this social media kit for you to use on your social media channels.
Here are some tips:
Along with one of our promotional images, include:

An announcement post:

Spaceteam has come to (your venue name)! Bring your friends and check out this new intergalactic game on our @Buzztime tablets.
Don't miss out on Spaceteam, a new out-of-this-world gaming experience. Grab a team and our Buzztime tablets, and play today!

Reminder posts:

Have you checked out Spaceteam yet? Featured on our #Buzztime tablets, this game challenges you and your friends to keep your ship alive in a whacky way. Play today!
If you haven't played Spaceteam yet, you're missing out! Make sure to stop by for a bite and see what this new game is all about. Now featured on our Buzztime tablets.

Spaceteam is all about teamwork and requires 2-8 players, so encourage your customers to bring their friends and family along.
Hype up your venue and players! Download the images and get started posting today!
Join the #Buzztime conversation on social by tagging us on Twitter (@Buzztime) and Instagram (@PlayBuzztime). We can't wait to see you there!
[vc_video title="Spaceteam: Buzztime Launch Trailer" link="https://youtu.be/I5rTlajnPvY"]
[vc_row fullwidth="false"][vc_column width="1/1″]