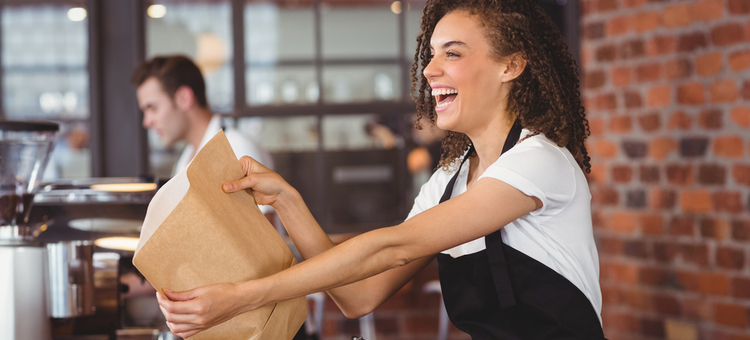 When customers go out for a meal, they want to get exactly what they ordered, complete with impeccable service. But they also want their meal as soon as possible. So which one is more important…speedy service or quality service?
There's no denying that both factors are important to customers. No one wants to wait for their food! But even when customers are impatient, quality service can be even more important than fast service. Will a customer really care if his or her meal was served quickly if it isn't correct? What if it's cold or unappetizing? And what if the server who brought it out was rude and inattentive?
Customers tend to remember the quality of service they receive—sometimes even more than they remember the food! When customers think of your restaurant's staff as being friendly and courteous, they're more likely to feel a personal connection to your business. This personal connection means they'll be more willing to overlook things like longer wait times.
And then there's the fact that quality service is harder to come by than fast service. If customers want food that's fast above all else, they can visit any number of fast food drive-thrus and have their meals in a matter of minutes. It can be hard to compete with that! But if you focus on providing quality service, customers will come to see you as a place where they know they'll be taken care of. They'll be able to trust your helpful staff and know that you'll get their orders right.
Quality service, more than speed, is what turns one-time customers into regulars. If a customer deals with hosts or servers who are rude, impolite, or just plain bad at their jobs, they're not likely to come back. However, customers can actually develop relationships with servers and hosts who are friendly and attentive. These relationships lead to repeat business.
How can you get the best of both worlds…better service and faster service?  You'll have to take a close look at your processes.
First, examine your restaurant's daily routines. Is everything you do completely necessary? It's possible that you're wasting time on steps you don't even need. Don't assume that more staff will necessarily speed up your service. You need to properly utilize the staff you have. Make sure that everyone in your restaurant is engaged in activities that help you provide better and faster service.
Customers always want things done right and fast. Although you should always strive to serve your customers quickly, remember that nothing beats quality service. It's what brings diners back and turns them into regular customers.
[fl_builder_insert_layout slug="whitepaper-signup-module-50-best"]