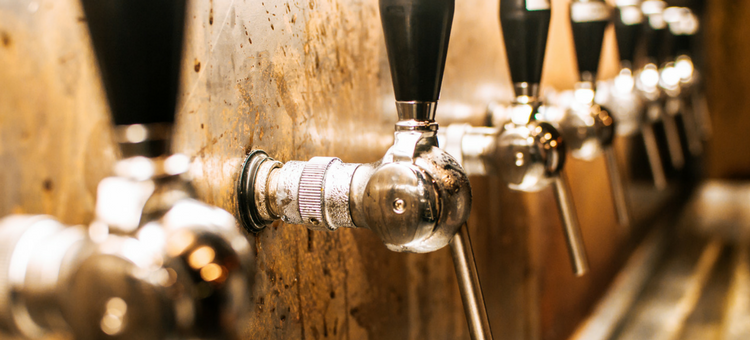 In 2016 craft beer is twice as popular as it was not even 10 years ago in 2007. Craft beer connoisseurs across the country dream of leaving their day jobs and opening a microbrewery with their friends, watching the profits soar as their personal brand finds its way into every hip bar in town.
However, opening a brewery is an incredibly work-heavy venture that requires a ton of capital, patience, and commitment. True, if you love craft beer it will certainly be worth it. But that doesn't mean it'll be easy. Keep these tips from professional brewers in mind as you begin building your brewery business.
[fl_builder_insert_layout slug="whitepaper-signup-module-5-step-marketing-budget-planner"]
Patience is a Virtue – Opening a brewery from scratch means you're going to be doing a ton of paperwork, planning, and fundraising. Once you purchase your equipment, raise funds, and draft a polished business plan, it can still take a year or more to go from concept to company. Plan for long delays as you build your brewery.
Read the Fine Print – The brewery business is one of the most regulated and taxed industries around. When you lay the foundation for your business, always take time to do your research and complete all the necessary paperwork correctly the first time. Make sure you report to all relevant agencies in your municipality to avoid penalties and fees.
Expect a Routine – Collin McDonnell, co-owner of HenHouse Brewing, is quick to point out that, in his experience, "brewing is 90% cleaning and 10% paperwork." Brewing creates a huge mess, and all of your equipment, in addition to your facilities, must be cleaned spotless throughout the day. Even when you modify the recipe your workflow will hardly change.
Don't Bank on Novelty – Craft beer holds about 8% of total market share. The craft beer business is booming – meaning you have tons of competition, and the novelty of simply providing craft beer won't guarantee sales. Refine your recipe and brew beer that your friends and family are excited to drink. You'll need a truly original brew to make a name for yourself.
Clear Your Schedule – When you decide to open a brewery, you do it because you love the craft. With that in mind, you must be prepared to sacrifice many a weekend and evening to the demands of your brew. Fermentation is a process that never stops, and you must be available to show up to work whenever is needed to make the best brew possible.
Have Fun – We know that this rundown may make opening a brewery seem like a daunting undertaking, and in many ways it is. But like any business venture, if you do your research, invest properly, and put in the work, you just may have the time of your life. Don't ever let the business aspect completely dwarf the brewery and you'll be on your way to making a signature craft beer no connoisseur can live without.