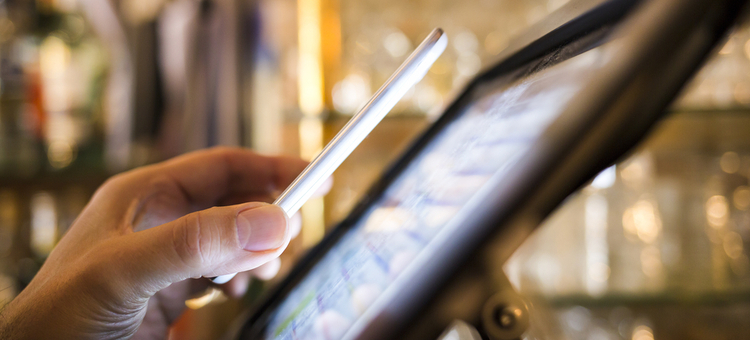 In the restaurant industry, innovation is a prerequisite for success. Just ask Michael Bonacini and Peter Oliver, co-owners of Jump in Toronto, who closed their popular eatery for one month for a million-dollar upgrade, including the installation of state-of-the-art audio visual equipment to better meet the needs of clients who book space for private business meetings.
Bonacini stated in an article in The Globe and Mail, Restaurants need to innovate or be eaten, "Today, everyone works from a laptop or a hand-held device or an iPad, and they want that instantaneous ability to be able to hook up to a large-screen TV or a drop-down projector and throw up their sales chart, for example, or their product launch. If you don't stay on the edge of that curve, you become yesterday's news pretty fast."
As a restaurant owner, you know you need innovation, but how do you upgrade your restaurant without disrupting your business or losing features that your customers value? If you've been thinking about an innovation refresh for your restaurant or already actively planning one, here are some tips to help you stay on course.
Identify which innovations will have the greatest bottom-line impact:
There's a difference between nice-to-haves and innovations that are essential for attracting and keeping loyal customers happy. Identify and prioritize accordingly. If you aren't sure, survey your customers about what new features they would want to see in your restaurant and keep a close tab on what your competitors are doing to innovate.
Establish and adhere to a realistic timeframe and budget:
As with anything in life, planning is a must! Once you've identified and prioritized which innovations are important to your future business success, create a plan for implementation that is both realistic and attainable.
Don't make new changes underway too disruptive:
As you renovate and innovate, you don't necessarily need to completely halt your operation. For instance, in Jump's case, the restaurant kept its best-selling lunch menu items intact as well as its popular bar while improvements were being made. The key is to not overly interrupt the guest experience.
Stay ahead of the curve with technology:
Technology is now a staple of any innovative restaurant. From POS and accounting systems to technologies that improve the guest experience, you need to do everything you can to stay ahead of the curve.
Turn each tabletop into a digital entertainment hub for your customers:
Give your customers more opportunities to interact with your restaurant and stay entertained using their favorite technology devices and gadgets. An example of this is Buffalo Wild Wings. The casual dining chain has expansion plans to put tabletop tablets in all of its nationwide locations, enabling their customers to play trivia, arcade games, place orders and settle their tab, all through Buzztime's entertainment platform.
Be flexible:
Don't let delays, disappointments or the need to shift gears keep you from achieving your innovation goals. No matter what surprises you encounter along the way, stay focused and flexible to realize the most positive outcome.
Do you have an innovation story or challenge to share? Share them with us.
[fl_builder_insert_layout slug="whitepaper-signup-module-top-ten-pos"]