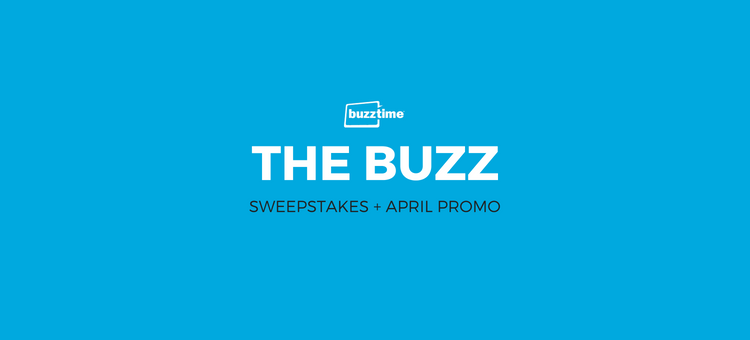 Buzztime started 2018 with a bang: launching 3 exciting sweepstakes to drive players into your venue. The sweepstakes brought guests back each week to gain another sweeps entry – just for playing their favorite Buzztime games.
January: Football Trivia Sweepstakes
Thousands of football fans touched down at Buzztime locations in January for their weekly chance to win $500. To enter the sweepstakes, players joined in a round of Football Trivia – which ran Saturday, Sunday, and Monday evenings.
Football Trivia covers the latest football stars and stats, so it was the perfect companion to the January pro football playoffs. Many bars and restaurants reported an uptick in customer traffic during the playoffs. The sweepstakes also added excitement leading up to football's biggest game on February 4th. Four lucky Buzztime players each took home $500 in January.
Football Trivia is taking a timeout until the season starts up again in Fall 2018!
February: History Trivia Sweepstakes
In February, Buzztime relaunched Pastimes Trivia as History Trivia. To spotlight the game's new name and look, History Trivia Sweepstakes took center stage giving guests another chance to win $500 each week.
A special edition of History Trivia ran on Wednesday nights with questions tied to past Winter Games. Like Football Trivia, it gave guests a reason to head to their favorite Buzztime location to watch the 2018 Winter Games.
Guests had a blast from the past, and yes – another 4 players scored $500 each.
March and April: Play All Day Sweepstakes
We switched it up in March with the Play All Day Sweepstakes…awarding one player a $2,000 grand prize. To earn their sweeps entry, guests could play Lunchtime, Countdown, or Late Shift Trivia – any day, any time. It was an exciting reminder to players that Buzztime trivia runs 7 days a week, 15 hours a day.
Many venues used the Play All Day Sweepstakes to build business during slower dayparts – like midweek afternoons.
In fact, the Play All Day Sweepstakes was such a hit that we are continuing it through the month of April!
Stay tuned as Buzztime rolls out more sweepstakes throughout 2018. As always, the goal is to build a buzz and send players into your location for a chance to win!