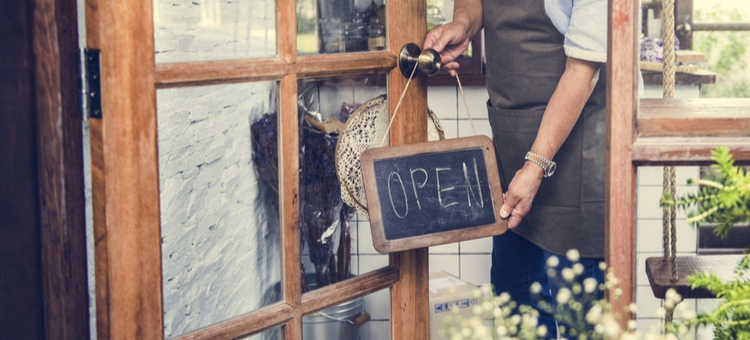 Many restaurateurs dream of having a business so successful they can open a second location. After all, having enough demand to expand is one of the most tangible signs that your restaurant is doing well.
But, how can you be sure that you are ready for this milestone? It's important to ask yourself:
Is your current restaurant so busy that you cannot accommodate more customers?
Can you find success in a new market?
Do you have enough funds and other resources to start and sustain operations in another location?
Do you have the energy and time to ensure the success of the expansion?
If you answered yes to these questions, it's time to think about opening a second restaurant. It entails a lot of research, planning, manpower, and resources to make sure that you can operate in another area as seamlessly as possible. The expansion process can be overwhelming, so to help you get started, here are several important factors to consider:
[fl_builder_insert_layout slug="checklist-for-opening-a-new-restaurant-signup-module"]
Funding
Since you have one successful location under your belt, you already have an idea of how much money is required. Of course, there's no way you can open a second restaurant without enough capital so it's important to know where the money will come from.
Do you need to take out a business loan to purchase new tools and equipment and pay for renovations or repair? Do you have investors? Are you going to use funds from your existing restaurant?
Location, location, location
An essential part of the expansion process is finding the right location, and it's crucial to your success. But what makes a location a "good" one?
Find an area that has great foot traffic. Try looking at spaces near schools, offices, in the city center, or business district.
Know and understand the demographic profile of the people who live or frequent the area. This will help you understand if what you're offering is relevant to the people in that area.
Check out the competition. Find out what the restaurants in the area are offering. You don't want to set up shop next to a restaurant that offers similar services to your own.
Create a comprehensive business plan
You may have heard the saying, "if you fail to plan, you plan to fail." This is especially true when opening a second location.
Retrieve the business plan from your existing location and use it as a template if it's still applicable, and make tweaks where needed.
Build a comprehensive marketing plan
What works for your existing restaurant may not be suitable for the second one in another area. For example, will you decide to use the same name, or are you trying to differentiate this location from your current one? It requires a great deal of research on the demographics of your target audience. What kinds of information do they want to see in marketing materials? Are they heavy users of social media? If so, what platforms do they use the most? The answers to these questions will help you in building a marketing plan that will appeal to your new audience.
Purchase the necessary tools, supplies, and equipment
Take a look at the inventory in your existing restaurant and check what else needs to be purchased for the second location. For consistency, consider hiring the same food suppliers and buying the same brand and model of equipment so your staff will be able to navigate their way around the restaurant more efficiently.
Hire the right people
You may be hands-on with your current restaurant, but it may not be possible to oversee day-to-day operations in both locations all the time. That's why it's essential to have the right restaurant management and staff on board. Expanding your business is stressful enough. Hiring the right staff and delegating responsibilities will help relieve stress and enable you to focus more on your second restaurant.
Start with your current staff and identify those which you think can move up the ladder to manage your second location. The benefit here is that they already know the ins and outs of your operations, which will help with a smooth transition.
Insurance
Opening another location means expanding your commercial insurance coverage. Take a look at the current policies you have for your first location and make sure you call your insurance provider to tell them your expanding.

Depending on your carrier, you may be able to add your second location to your existing General Liability and Commercial Property policies. However, keep in mind, it might actually be cheaper to purchase two separate policies. Your insurance agent can help walk you through the process and determine which option is best for your business.
Final thoughts
Are you ready to open a second restaurant location? This milestone is both rewarding and challenging. Take your time in deciding whether you will pursue expansion or not. Your first restaurant may be successful, but opening another one in a different location poses new problems. Go back to where you started and see what it took to make your existing restaurant a success. With enough research and hard work, you'll be able to efficiently open a second location, and who knows, maybe a third or fourth down the line.
By Emily Lazration, CoverWallet
Emily is the Content Marketing Specialist at CoverWallet, a tech company that makes it easy for businesses to understand, buy and manage commercial insurance online. She has written for several outlets including Inc., Ooma, and Fundera covering small business news and advice.