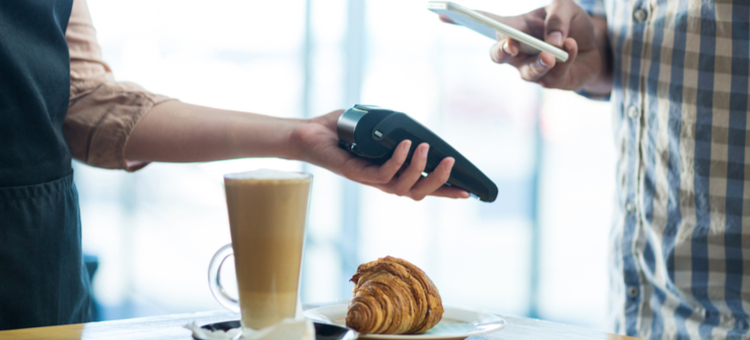 As an industry, hospitality relies on an organic and evolving relationship with the clients it serves. As the world around us has been revolutionized by rapid technological developments, so to have the needs of our loyal customers. Hotel managers and other leaders in the hospitality industry are keenly aware of the role technology plays in the lives of their customers – and, transitively, in the success or failure of those in our industry.
Change in the name of the game. Hospitality, at its core, is about anticipating and meeting the customer's needs before they ask. Adapt to a growing industry be recognizing how technology continues to shape and redefine hospitality.
Provide a Smooth Experience
Self-service tablets aren't just for restaurants and coffee shops – the functionality of touch-screen tablets can be used in a variety of industries to cut costs and make a customer's experience as smooth as possible. In the hospitality industry, tablets can be installed at the registration desk for quick and automated check in and check out.
Beyond tablets, smartphones can be utilized to improve the overall customer experience significantly. Hospitality technology like hotel apps are multifunctional – guests can preregister or even book a room on the app, then their phone can act as a room key once they've arrived.
Enhance Targeting
How inconvenient is it to alert every attendee of a large convention at your hotel when an event is rescheduled, or when the location has changed? With text messaging and push alerts large volumes of guests can be notified of schedule changes and more in an instant.
Beyond the obvious advances, hotel managers can utilize these targeting abilities to cross-promote at an amazingly low cost. Send promotions and suggestions for restaurants, shows, and spa treatments to your guests when you know they're in town for business. Offer discount tickets to theme parks to families visiting from out of town.
[fl_builder_insert_layout slug="whitepaper-signup-module-top-ten-pos"]
Entertain Guests
Technology doesn't start and end with the smartphone – more intuitive uses of technology can be incorporated throughout your lobbies and sitting areas to entertain guests and visitors during their stay. Many hotels install flat-screen televisions in their bars and lobbies so guests can watch the local football game or catch up with the news, but interactive systems can really up the ante for entertainment.
With a system like Buzztime in your hotel lobby, anyone looking to pass the time can quickly start a game of poker or initiate a trivia challenge with their friends. The action can be seen on your television screens, but no audio is needed for the fun to begin. Other guests aren't distracted, and those in need of entertainment don't have to venture out of your lobby to have a great time.
Evaluate Your Performance
Through social media and sites like TripAdvisor or Yelp, customers have become empowered through technology to share their reviews of hotels and to detail their overall experiences. Some hotel managers see this is a negative development, as one or two negative reviews could highly impact your ability to entice new guests online.
But reviews are a powerful tool that your hotel can use to better every customer's stay. The internet is a living, breathing organism – reviews can be updated or removed. Reach out to unsatisfied customers and find out what went wrong. By improving your service and offering a free night or two they might amend their review, and you'll have gleaned important insight into the operations of your hotel.
Utilize hospitality technology to keep your customers your number one priority. Satisfied customers will translate to booming business, and the costs of keeping your technology up-to-date will be earned back swiftly.