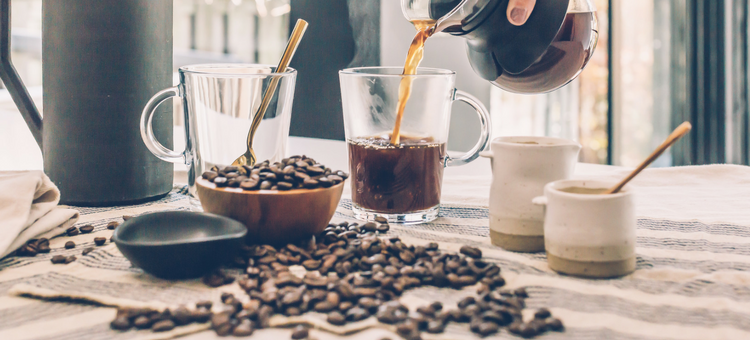 The line between bartender and barista is becoming thinner and thinner as the 18-39 demographic has fully embraced combining caffeine and alcohol in the modern bar scene. While this takes a bit of adjusting for the tenured bartender, expanding your bar or restaurant's drink selection should be top priority. Few bar trends have seized hold of the industry as fervently as coffee specialty cocktails, and few trends have proved as lucrative.
Sweeter, chocolate and coffee-based drinks can prove cheaper per glass to make compared to drinks with expensive spirits, leading to a higher margin of profit with each sale. Don't just add one or two "espresso cocktails" to your drink list. Mix it up, and include very first-timer-friendly concoctions that taste more like Starbucks Frappuccinos than pure coffee. The sweeter the drink, the more appeal it will have to younger customers, and the more appetizing it'll seem at 1 am when they're flirting with the person next to them.
As an example of the kind of drinks you should be selling at your bar or restaurant, look no further than the Dublin Iced Coffee, a terrific blend of sugar, alcohol, and caffeine that provides that same allure as a fruity "is-it-even-alcoholic" margarita, but for the millennial generation. Check here for the breakdown of the ingredients and preparation.
[fl_builder_insert_layout slug="whitepaper-signup-module-37-trending-happy-hour-menu-ideas"]
As you'll notice, traditional garnishes and spirits are replaced with dessert-heavy creams and syrups, which are easier to come by and cheaper to purchase in bulk. The benefits of a drink like the Dublin Iced Coffee are nearly endless: they provide an energy boost to keep patrons going, they cater to the addictive nature of coffee-drinkers, raising the likelihood that each customer will purchase another one, and they save you money on the bottom-line.
When incorporating caffeine-centric drinks into your menu, it's important to do a marketing push and to implement specific promotions to raise visibility of your drinks. Have bartenders suggest your coffee specialty cocktails first, and run specials or discounts on multiple orders when you first introduce the new drinks. A bit of signage inside your bar or restaurant will remind customers that new drink options exist so they don't continue ordering cranberry vodkas. Be sure to push your new coffee cocktails so the caffeine generation continues coming back to your bar or restaurant.