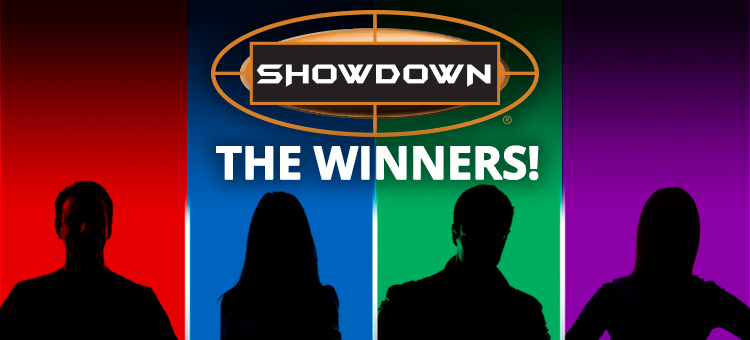 From 10/18 to 11/22, Buzztime locations battled it out at The Ultimate Showdown Trivia Contest. Every Tuesday, players across the nation and in Canada gathered at their respective trivia spots to represent their bar. A notoriously difficult trivia game, participants had to dominate lightning rounds, themed category quizzes, and more to come out on top! From baseball to pharaohs to astronomy, the teams really had to know it all.
At the beginning of the competition, more than 1,000 sites entered the competition with total overall gameplay at 3,394. After a two-week qualifier round, the Top 200 locations were randomly sorted into one of four divisions: Red, Blue, Green, or Purple. Four weeks later, we crowned the winners of each Division:
Red– Buffalo Wild Wings Kent of Kent, OH (165,402)
Blue– The Concert Pub of Houston, TX (150,681)
Green– Buffalo Wild Wings Crystal City of Arlington, VA (158,457)
Purple– Buffalo Wild Wings Formosa of Kissimmee, FL (150,326)
Each winning location won $1000 for a party, player medals, a location trophy, and endless bragging rights! Their team truly came together, scoring massive points and making noise throughout the entire contest.
Players not only showed up to score, but they also blasted their team pride across social media using #UltimateShowdown16. From team pics to their pre-game rituals, locations across the nation shared how their bar was bringing its A-game. Buzztime was live on social media every week before game time and it was great to see players from bars all around the country getting so involved!
Stay tuned for more Buzztime trivia contests and promotions heading your way in 2017! In the meantime, keep handing out those Playmakers and Tablets and encourage your customers to keep up the gameplay!