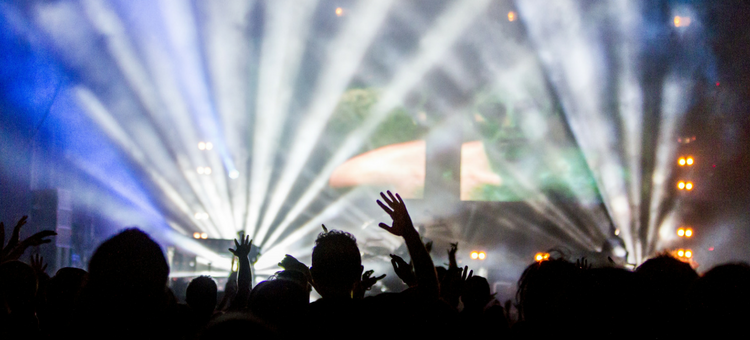 Does your bar or restaurant host live events? It may seem like a lot of hassle, but live events can be a great way to get customers to walk through your doors. Instead of waiting around for them to come to you, you're giving them a reason to visit (and buy drinks and food). But what types of events can you host? Read on to find some popular events you might want to try out, as well as a few event-hosting tips to keep in mind.
Concerts.
Music and drinks go great together, and putting on a concert is one way to bring more customers to your bar or restaurant. You can piggyback on the band's fan base and turn their fans into customers. Local bands are often looking for places to play and they're usually cheap.
Consider partnering with another business.
Sometimes two is better than one! You might want to pair up with another business to give your event more clout and double our promotional power.
Showcasing local artists.
A local art show is a great way to show that you care about culture and your community. By showcasing local artists, you'll give them a boost and entice their fans into your bar or restaurant.
Utilize social media.
Social media is a great way to get the word out for free. And, by using Facebook events, you can get a good idea of how many of your Facebook fans might be coming and automatically remind attendees the day of the event.
Trivia.
Nothing brings out your customers' competitive sides like a game of trivia! With live trivia, you can attract customers who will come back often to compete.
Advertise in your bar or restaurant.
You want to make sure your loyal customers know about your event. Use table tents, posters, and have servers mention the event.
Holiday events.
Holidays bring tons of opportunities to host events. Whether it's a Christmas party, a New Year's Even countdown, or a St. Patrick's Day get together, customers usually want to come in to celebrate.
Use fliers.
Fliers are old-school, but they also work. Hang them around your neighborhood and in local businesses to make sure your area is aware of your upcoming event.
Fundraisers.
Fundraisers are a great way to get publicity, bring in customers, and show that your business has a heart. Partner with a local charity and you can benefit from their good name and promotion.
Fantasy football drafts.
Turn draft day into an event by hosting a fantasy football draft party. The  sports fans who come in will be likely to stay awhile (and buy plenty of drinks).
Hosting a live event might seem like a lot of work, but it's well worth it if you can bring in new customers! Try out some of these events and keep these tips in mind to host a successful live event at your bar or restaurant.
[fl_builder_insert_layout slug="whitepaper-signup-module-supreme-guide-live-events"]