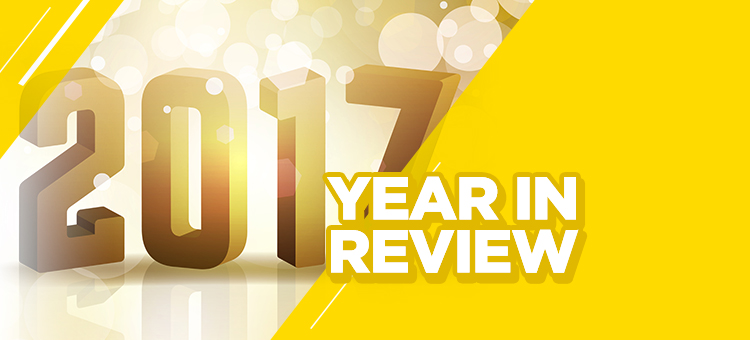 Buzztime keeps it fresh for your guests. New games and limited time competitions give Buzztime players a reason to return to your location to see what's new! Check out which 5 games had players buzzing in 2017…
March: Spaceteam Took Players for a Wild Ride
A Buzztime first, Spaceteam turned Buzztime Tablets into spaceship control panels. Players raced to repair a failing spaceship by shouting crazy commands. Known as "the party game played in ALL CAPS," Spaceteam sparked social fun and created lively social scenes at bars and restaurants across North America. In the first month, there were over 700,000 Spaceteam gaming sessions! Everyone from big groups of friends to families took Spaceteam for a wild ride in 2017.
"This was so much fun! We just got a bunch of guests to join in and play – everyone was laughing." -Manager of a restaurant in Tennessee the day Spaceteam launched
June: Countdown Heats Up Summer Gaming
Countdown Trivia was twice as nice in June…Countdown to Summer rewarded players with double PlayersPlus Points for every game. Countdown to Summer gave players a chance to move up the leaderboard faster, motivating them to play even more trivia (at your venue!) to rack up the points. Since Countdown runs daily from 2p-10p, Buzztime locations saw a boost in business during slower dayparts like mid-afternoons.
July: Saturday Nights Got Live with Movie Night and Pop Culture Trivia
These 2 new trivia games get things poppin' on Saturday nights! At just 15 minutes and 7 questions each, these bitesize trivia games rotate back-to-back. The shorter, fast-paced format invites guests to pop in and play – creating a lively social scene. Trivia questions are pulled from the hottest entertainment headlines of the week. If it's trending on social media…it's in these games! Whether it was a couple heading to the movies, or a group of friends out on the town, these 2 games enhanced their Saturday night with social fun.
September: Fans Rushed in for Football Trivia
This new game kicked off on September 10th. Fans rushed in for Football Trivia on prime gamedays: Saturdays, Sundays, and Mondays for back-to-back 30-minute games. Football Trivia tackles highlights from the week's college and pro headlines: big plays, stats, and star athletes. It gave fans a reason to return to you each week…not just to watch the game, but to get IN the game.