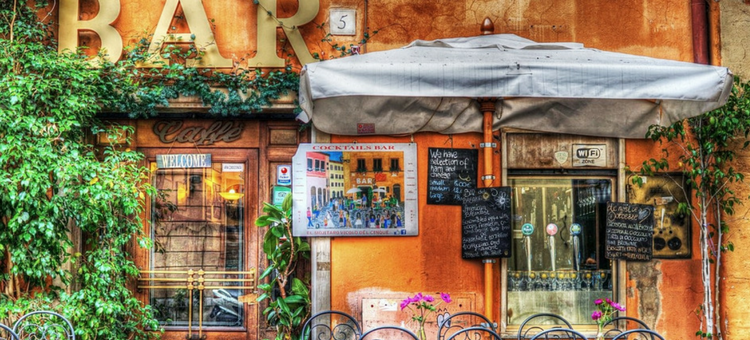 Reaching your customer base with printed marketing collateral can prove costly and frustrating. When your signage in your bar or restaurant has to constantly be updated to reflect your current promotions and your trending menu items, resources and costs can go down the drain when poorly managed.
In addition to the high cost, signage that isn't immersive, eye-catching, and attention-grabbing doesn't result in a sizable increase in sales or profits, ultimately hurting your bottom line. What's a restaurant or bar manager to do? Here are the best steps you can take now to ensure your signage translates into customer awareness and action.
Go Digital: Quite simply, digital signage is the only option for a streamlined sports bar or family restaurant that wants to engage actively with its customers. With digital signage you can highlight high margin menu items in real time, and seamlessly advertise promotions as they become relevant. You'll save in the long run on printing costs, as updating digital signage takes minutes.
Switch it Up: With Buzztime's digital signage, you can run multiple ads and dictate how often certain spots surface on your digital signage. With a rotating selection of promotions, events, and images of delectable menu items, you can get more traction out of your signage. In addition, the appearance and disappearance of tasty menu items on an HD display create a sensory need in a customer that translates to an increase in targeted purchases.
Sleek and Simple: When designing signage (digital or print) it's important to consider the average amount of time customers will spend looking at one image (typically 5 seconds). Create compelling spots and stirring compositions on your signage with minimal verbiage. Customers aren't likely to read bulky paragraphs.
Social Media Integration: Ideally, signage can promote your brand and encourage customer engagement simultaneously. Link back to your social media profiles in your digital signage, and run promotions that reward customers posting to your social media accounts and "tagging" your brand across platforms. A free drink for a tagged Instagram post is great for your customer and for your brand visibility.
Customer Interaction: When digital signage is showcased on a platform that's interactive, like the Buzztime tabletop tablet system, customers can directly interact with the digital signage and convert their interest into sales. Seeing a tantalizing appetizer, they can navigate to the menu via Buzztime's digital dining experience and order some wings or nachos straight to their table.
When you choose to utilize sleek and optimized digital signage for your restaurant or bar with Buzztime the possibilities to increase sales and widen your customer base are nearly endless.
[fl_builder_insert_layout slug="whitepaper-signup-module-top-ten-pos"]