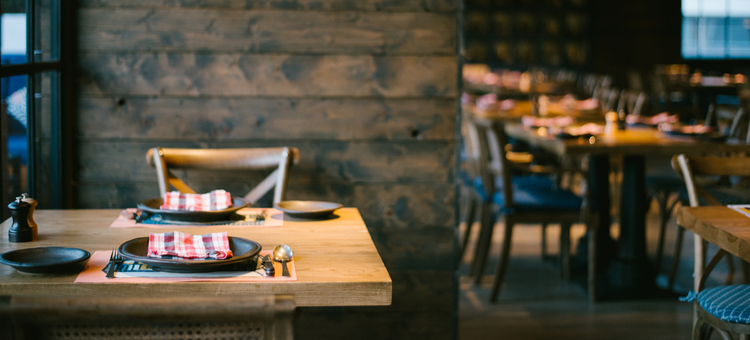 As with any business, running a successful restaurant franchise has its own rewards, risks and challenges.
Unlike other types of restaurants, franchisees benefit from a repeatable and proven business model and standardized systems in place for running the business (marketing, sales, operations, the menu, etc.)
However, owning a franchise is not a guaranteed road to profits. Here are the biggest challenges that franchisees face, according to a SmartBrief on Restaurants reader poll:
Inability to be as creative as you would like: According to the poll, 44.58% of franchisees say that their number one challenge is the inability to be creative. Franchisee businesses are given standardized systems and tools to adhere to, and as a result, have less wiggle room when it comes to being able to implement creative or out-of-the-box strategies and tactics.
False expectations about how easy it would be to achieve success: The poll also found that 37.5% of respondents thought it would be easier than it actually is to own a franchise. Many franchisees invest in one hoping that the business will take off easily based on the proven track record of other businesses within the franchise. But, buying a franchise is like any other business venture. It requires plenty of blood, sweat and tears to achieve long-term success.
The risk: While the risk of owning a franchise may be smaller than owning another type of business, there is still risk. Approximately 12% of poll respondents say that while the risk is smaller than if they went out on their own, it still exists. There is risk with any entrepreneurial venture, and buying a franchise is no exception.
[fl_builder_insert_layout slug="whitepaper-signup-module-5-step-marketing-budget-planner"]
So, how do the most successful franchisees overcome these common challenges?
In a Q&A with The New York Times' Eileen Zimmerman, in her article, Franchisee Challenges a Restaurant Chain, to the Benefit of Both, Zane Tankel, franchise owner of 34 Applebee's locations averaging $4.25 million in revenue, said that he pushed the boundaries from the beginning. This includes reinventing servers' uniform standards and introducing Karaoke night.
In his article published in Franchising World, Meeting the Challenges and Opportunities Your Franchise Brand Faces, Bill Mitchell, president of Baskin-Robbins U.S. and Canada, and Dunkin' Donuts & Baskin-Robbins China, Japan and Korea, offers these words of wisdom.
Keep the brand at the forefront of all business decision-making. He advises franchisees to focus on the needs of the brand to guide their business decisions. Strategies that might work for a tire business may not work for a health and wellness company, for instance.
Identify the unique strengths and opportunities of individual geographic markets. When thinking about what type of franchise to invest in, closely look at and evaluate the local geographic opportunities. In doing so, the franchise owner can identify smart expansion opportunities.
Seize every opportunity to stay ahead of the competition. In his article, Mitchell uses the example of the frozen yogurt trend which had begun to infringe on the ice cream market share. To counter this effect, Baskin-Robbins dug deep to learn what kept guests loyal to the brand and understand the characteristics and products they valued most. As a result, Baskin-Robbins was able to leverage its brand's rich flavor heritage and bring back some fan favorites, while also adding new flavors that tied into current trends.
If you own or operate a restaurant franchise, we'd love to hear from you. What challenges do you face and how are you tackling them?