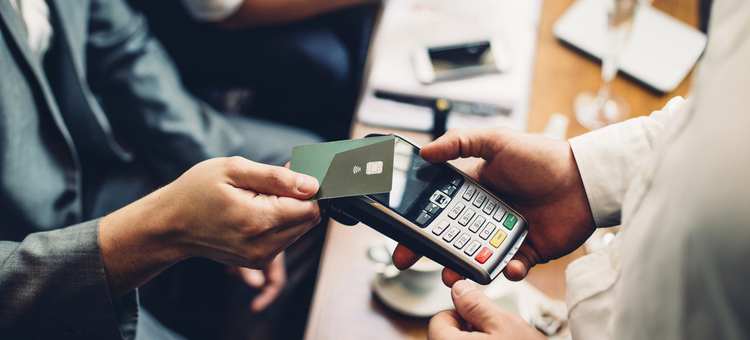 Looking for ways to make your restaurant more innovative? You're not alone: according to the National Restaurant Association, 32% of operators think their business is lagging in restaurant technologies. So, we hand-picked 9 types of tech that deliver the most bottom line bang for your buck.
Ordering Restaurant Technologies
Get orders out quickly and correctly. That's good old-fashioned advice for the restaurant biz. The benefits are key: You'll make guests happier, turn tables faster, and cut down on food waste and costs from inaccurate orders. Now, restaurant technologies are multiplying those benefits…
1. Online Ordering
Do you offer takeout? Or, are you a quick-serve or fast casual establishment looking to save guests from long lines?
Good news. The demand for online ordering restaurant technologies is growing with consumers. Operators who offer online ordering restaurant technologies see benefits like:
Higher Revenue: With online ordering, customers can leisurely browse rather than hurriedly placing their order in person or over the phone. Since there's no pressure, customers are more likely to order extra items, leading to higher sales.
More Accurate Orders: Ordering over the phone is old news. Not only is your phone line tied up, but a bad connection or a loud bar drowns out parts of the conversation. Orders are recorded incorrectly, which means a waste of food and revenue for your bar – and a bad experience for your customer. Ordering with online restaurant technologies eliminates those variables.
Data Tracking: If orders are placed through your website, you can track information. You can learn who your regular online customers are, how often they order, and which items they usually purchase.
You can partner with a third party, like ChowNow or Netwaiter, to develop online ordering for your website. Most programs integrate with your other restaurant technologies for a trackable and streamlined service. Look to Dominos Pizza to see a great example of online ordering in action.
2. Digital POS System
POS (point of sale) restaurant technologies are widely used in the hospitality industry – 81% of restaurants use either a POS or Electronic Register System. However, POS systems are getting even more sophisticated. Some POS systems, like Digital Dining, integrate with tabletop tablets so customers can browse a digital menu, place orders, and pay themselves. That brings us to the next item on our list of restaurant technologies…
3. Customer-Facing Tabletop Tablets
Restaurants are leveling up their ordering game. How? By giving guests the power to order from a digital menu and securely pay on a touchscreen tablet.
In fact, 37% of restaurant owners believe customer ordering is the single most important type of tech they should try.
The self-service restaurant technologies trend started with QSRs (Quick Service Restaurants). QSRs like Taco Bell let customers place orders using a tablet, mobile app or kiosk. The benefits started rolling in. Taco Bell reported a 20% increase in digital order sales over ones made traditionally with a human cashier.
Self-service restaurant technologies are now being adapted by the casual and even fine dining industries.
Restaurants are using tabletop tablets that display their digital menu and allow customers to place and send their orders directly to the kitchen.
Orders come out more quickly than if a table had to flag down a server during lunch or dinner rush. That means faster table turn – and happier guests.
Plus, since customers can dig deeper into the menu to discover more add-ons and extras than any server could recite, check averages are increasing.
As an added bonus, some tabletop tablets come loaded with games and entertainment to add even more value (see #6 on our list of restaurant technologies).
What's amazing about these restaurant technologies is that they aren't replacing personal service – only enhancing it. Servers can spend more time engaging with guests instead of verifying their orders or running the bill back and forth.
Marketing Restaurant Technologies
Today, automation is the big buzzword in marketing. These restaurant technologies can simplify and streamline your marketing.
[fl_builder_insert_layout slug="holiday-marketing-calendar-signup-module"]
4. Loyalty Programs
Restaurant technologies are putting a new spin on loyalty programs. Now, it's easier than ever to design a great loyalty program on a standalone app or integrate it with an online program.
Unlike traditional punch cards, online loyalty programs like Level Up provide great marketing insight through the latest restaurant technologies. You can track customer behavior that may influence your marketing strategy, like how often your customers visit and why.
Using restaurant technologies for your loyalty program enhances the customer experience as well. Rather than having to track their visits on a card (which can get lost easily), customers conveniently keep tabs on their app.
Certain programs even track customer's birthdays or anniversaries, so you can offer a special treat on their big day. Now let's see a punch card to that!
5. Email Service Providers
One of the most affordable restaurant technologies to try today? An ESP (email service provider) like MailChimp. An ESP is a 3rd party software that you can use to manage and send email marketing campaigns.
With easy to use templates, you can craft attractive emails to your customers that outline your upcoming events and specials. The ESP will track analytics, like who opened your email and what they clicked on, so you can improve your campaign as time goes on.
Entertainment Restaurant Technologies
According to a DirectTV survey, 70% of consumers say that visiting a restaurant is a form of entertainment in itself. Make your restaurant the go-to place by adding these entertainment-focused restaurant technologies…
6. Handheld Entertainment
Restaurant tablets can do more than just help your guests place orders and pay. Companies like Buzztime offer restaurant tablets loaded with entertaining games and trivia. Guests can join nationally scheduled competitions 7 days a week, 15 hours a day. These restaurant tablets can even be used to run a live trivia event or poker tournament in your restaurant!
With the right handheld entertainment, you can attract a wide range of customers: Big groups may come in specifically for a round of trivia or solo patrons can dive into a digital arcade that's "open" 24/7. Either way, restaurant technologies that offer tabletop entertainment are a great way to increase repeat visits. In fact, one Arbitron study revealed that Buzztime players spent an average 21% more per table check than non-players.
7. Wi-Fi
Free wi-fi is one of the restaurant technologies that can significantly enhance your guest experience…if you do it right! Here's an example. Many customers use smart phones to track fantasy football or other scores while catching the game at bars and restaurants. They may choose your venue if you offer free wi-fi.
And wi-fi could lead to higher sales revenue. Larger groups may need a place to work, and will select a venue specifically for i's wi-fi service – especially during slower hours when they know they can get a table.
A word of caution about wi-fi restaurant technologies: Always use a credible wi-fi service provider. A bad connection leaves customers feeling irritated and reduces the chances of them returning for business. Stick with an industry leader, like Ruckus Wireless – used by 70% of the hospitality community.
Management Restaurant Technologies
Tired of juggling management tasks? Let these restaurant technologies can take some tasks off your plate.
8. Restaurant Reservation Software
Does your restaurant take online reservations? If so, a restaurant reservation system can streamline the process and make it easier for you and your staff to track and manage reservations from any channel.
In the age of technology, restaurants are moving online in search of new customers. Whether it be through website bookings or reservations from social media, a reservation system helps you consolidate these bookings into one platform. Leaving you with more time in the day to focus on driving revenue to your business.
Reservation systems like eat can do this with features such as:
Online Booking Widgets: With booking widgets, restaurants no longer have to rely on phone calls or archaic reservation forms to receive bookings from the web. Instead, bookings can be made within a few clicks from your website or social media pages.
Customer Database: Reservation systems offer you the luxury of storing all your guest information in one convenient location and can even track reservation history, notes, allergies, and important dates. This makes it easier to provide your customers with a hospitable experience every time they visit.
SMS and Email Confirmation: Reduce your no shows by keeping your customers in the loop. Reservation systems have the ability to automatically send emails and SMS's on your behalf to ensure that every booking made is given all the information they need ahead of their visit.
9. Scheduling Software
Scheduling is like a tricky puzzle with moving parts. Many managers struggle to get it right. With last minute call outs and disappearing vacation notices, creating a staff schedule can be a nightmare.
However, restaurant technologies like ZoomShift can free up your restaurant operator's time by streamlining the scheduling process. Many scheduling software companies offer features like:
Automated Schedules: Once you know that a server or bartender can work every Monday night, you can log that information into the software. Every week, the program automatically schedules your employee for those hours.
Vacation Requests: Your employees can enter vacation requests online. A notification will pop up if you try to schedule them for hours they requested off.
Schedule Checks: Since most scheduling software is available online, employees can check their schedules through computers or mobile devices. No more disruptive calls from servers asking about their next shift!
With the right restaurant technologies in place, you can enhance your customer experience and boost sales. Examine your restaurant needs and pick the programs that will work best for your business.