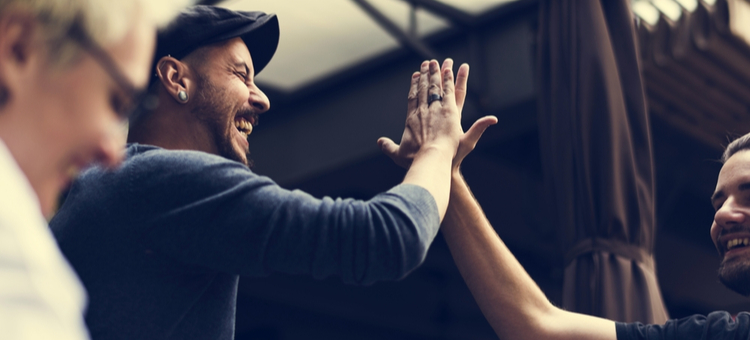 Live events have always been staples of bars and restaurants hoping to draw in decent crowds on typically slower weeknights. Live music and comedy events sometimes fit into a bar's niche and can attract a sizable turnout, but depending on the cost of the talent or the locale of your bar finding suitable entertainment can be challenging.
That's why family restaurants and sports bars rely on trivia nights to boost profits, keep customers in seats, and pull new patrons in on slower nights. When you're putting together a trivia night, however, be sure to follow these tips so your event is cost-effective and worthwhile.
Choose Your Slowest Night: Any night is primetime for trivia. If you're deciding to go with a live event with an MC or host, choose the night of the week (often Tuesday or Wednesday) when you regularly have a dip in sales. Costs for live events are less on these evenings, and you don't want to market an event for a night that already gets customers in seats like a Friday or Saturday.
Decide the Theme: Sports Trivia is an obvious choice for sports bars, but in case you want to switch it up, pop culture (especially TV trivia) has exploded in recent years. When choosing a theme, consider how marketable it is, and how difficult it will be to write or locate challenging questions you can reliably use.
Eliminate Costs with Buzztime: Digital trivia cuts the cost of an MC entirely, and offers a wide selection of exciting trivia genres and types for all players. When you install Buzztime the questions are routinely updated so your customers don't ever play the same game twice, which costs nothing extra for bar and restaurant owners. Allowing Buzztime to take control of your trivia nights also frees you up to properly promote other aspects of your location, like menu items and discounts, without spending valuable time writing questions and choosing trivia formats. With the Buzztime platform you can schedule multiple evenings around different levels of gameplay and various interests and topics. Check the schedule of games to see for yourself.
Reward Loyal Players: Customers are more likely to return and become regular visitors when there is something at stake during trivia nights. Get access to 9 million Buzztime players that compete with our trivia-hounds nationwide for the top spot. In addition to fame and glory, consider offering steep discounts or free meals to players who win certain events to attract more people and generate buzz.
Hosting trivia nights and providing fun, exciting games for your patrons is great business strategy for any bar or restaurant owner. Plug in with Buzztime trivia for longer stays and larger tabs.
[fl_builder_insert_layout slug="whitepaper-signup-module-supreme-guide-live-events"]