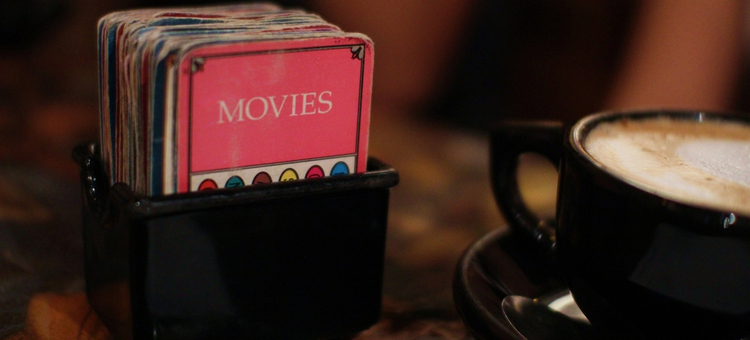 Installing a platform like Buzztime incorporates TV trivia into the fabric of your bar or restaurant. Hand a customer a tablet and they can access exciting new questions and participate in friendly competition immediately. Trivia is a terrific draw for restaurants and bars alike on typically slow weekday evenings – but that doesn't mean everyone is clamoring to install TV trivia in their eatery.
Especially for bars, the benefits of live trivia are tempting. Going digital doesn't seem to be the answer for everyone. Live trivia creates a sense of community in ways that TV trivia seems not to on the surface. So if you're weighing the options for your restaurant, here are the main factors to consider.
Benefits of TV trivia:
Fully Integrated
 Once you install Buzztime or a similar service, all you need to do to supply your guests with endless fun is to turn on the television and keep their tablets charged. With tons of game types and thousands of new questions updated regularly, TV trivia is a non-stop source of entertainment that requires little day-to-day maintenance or management.
Completely Connected
With Buzztime TV trivia, players aren't simply competing against other patrons at your bar. They're also plugged into a network of millions of players around the globe. Leaderboards are dynamic and interactive, so players can test their skills on a nationwide scale. TV trivia keeps families and friends connected virtually so you can play with those closest to you even if they're in a restaurant across the country.
Though TV trivia boasts several tangible benefits, there are a few key reasons why restaurant and bar managers love live trivia:
Effortlessly Engaging
When a charismatic MC is keeping the energy up and the tension high during a live trivia event, you can feel a notable difference in the atmosphere of your bar. Players are more committed to the gameplay, and they become more emotionally invested. Live trivia has a reputation for being engaging, and this helps customers stay longer, purchase more food and drinks, and return to your location in the future.
Unapologetically Event-Driven
One of the benefits of TV trivia can also be seen as a drawback – it's available around the clock, so it isn't really marketable as a special event. With live trivia, you can create an entire evening event and choose specific types of trivia questions to attract demographics you may be missing. To get younger crowds you can pull out all of the stops, running promotions and giving away enticing prizes for the winners.
If you find it difficult to choose one or the other, we're pleased to inform you that an inventive hybrid of both formats exists exclusively on the Buzztime platform.
Buzztime Trivia LIVE
Trivia LIVE combines the best aspects of live trivia and TV trivia, creating a live event with a flesh-and-blood host. The action all takes place on the Buzztime tablet, and you only need one tablet per table to get a team involved in the game. You won't need paper and pencils, and the headache of planning a live trivia event melts away. Don't waste time coming up with questions – with Buzztime Trivia LIVE you can focus on pleasing customers and delivering a one-of-a-kind experience.
With an on-site host, an inviting atmosphere, and the ability to promote specific events, Buzztime Trivia LIVE is a trivia tool that can redefine how your bar or restaurant attracts new customers. Give our live trivia games a spin and see for yourself.
[fl_builder_insert_layout slug="whitepaper-signup-module-supreme-guide-live-events"]