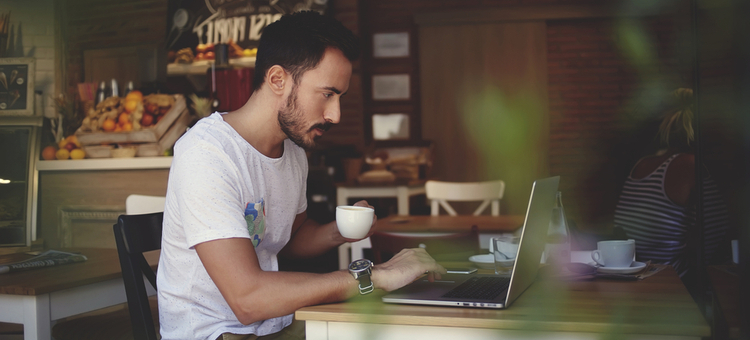 There are about a million ways you can use the Internet to market your restaurant. However, all those options can give you a marketing overload! How can you handle it all and still have time to run your restaurant…while staying sane in the process? Luckily, there are a few awesome marketing tools that you can use to simplify and streamline your marketing. See if your restaurant can implement a few of the following tools.
Having a hard time managing all your restaurant's social media platforms? That's where HootSuite comes in. With HootSuite, you can monitor your Twitter mentions, messages, and more. Most importantly, you can schedule your tweets ahead of time, which can be a lifesaver for a busy business! HootSuite also allows you to monitor and post with other social media platforms, like Facebook, LinkedIn, and many more.
Tweetdeck is a Twitter management tool that lets you keep track of multiple accounts, search and filter, and create custom timelines to manage Twitter the way you want to use it.
If you want to really step up your marketing, you need to know when customers are talking about you online. But you can't be constantly combing every single website, can you? Well, with Google Alerts, you can! Simply go to http://www.google.com/alerts and enter in your restaurant name. Set up the preferences to meet your needs and you'll be notified every time someone mentions your restaurant online!
Facebook ads.
Did you know that Facebook lets you target your ads? This means you can specifically target people who live in your city, or those who have certain interests. You can also target your ads towards people who like certain pages. For example, you could target people who like your competition's Facebook page to let them know about your business!
More and more customers love the convenience of online reservations. Online reservations let customers reserve their table while they're in the middle of a busy work day or on the phone with someone! With OpenTable, customers can make reservations directly from your Facebook or Twitter pages, saving you time and helping you reach more people.
Like OpenTable, SeatMe allows guests to make online reservations. It also keeps track of data on your regular customers (such as their allergies, their favorite orders, etc.), which helps you target your marketing.
With a few of these tools in your restaurant's marketing toolkit, you can save time and money while connecting with more customers. Does your restaurant use any of these tools?
[fl_builder_insert_layout slug="whitepaper-signup-module-run-a-promotion-max-roi"]