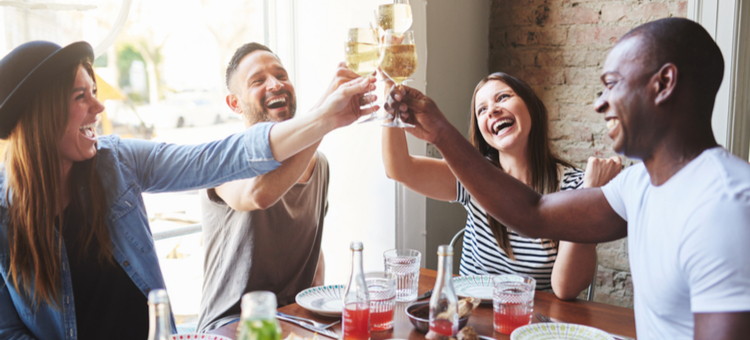 Let those other bars and restaurants have the basic holidays (we're looking at you, Valentine's Day). You've got something cooler, wilder, and crazier to offer guests with these 31 weird holiday promotions and events.
Unique and unexpected, these weird holiday promotions will get people talking – and walking through your doors – all year long. Let's get weird…
January
January 4: National Trivia Day
Did you know otters hold hands while they sleep so they don't drift apart? Celebrate random facts with an all-day trivia marathon at your place. It's easy using trivia tablets for bars and restaurants – and the perfect way to kick off a year of weird holiday promotions…
January 12: Kiss a Ginger Day
Created by a British redhead (not Prince Harry) in 2009, this pro-ginger day is just begging to be made into weird holiday promotions. Serve ginger-forward cocktails like the Moscow mule and an apple ginger martini. Of course, give redheads a special discount.
January 24: Global Belly Laugh Day
Guests will say LOL to weird holiday promotions created to make them laugh. Host an open mic comedy night. Attendees tell their best Dad Joke. Go the extra mile for those belly laughs: ask 2-3 actual dads to be judges.
January 29: National Puzzle Day
Kick it old school with your weird holiday promotions. Pick up a large puzzle with 500+ pieces. Put tables together and challenge your patrons to finish it before happy hour ends. If they do? Reward them with a bar tab at the following week's happy hour. If it's a success? Consider making puzzle day an ongoing thing at your bar or restaurant).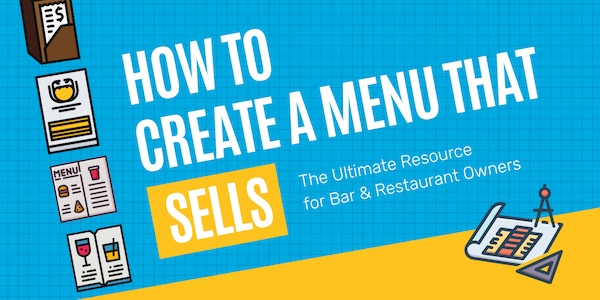 February
February 13: Galentine's Day
February 13th was declared Galentine's Day by Leslie Knope on the TV show Parks and Recreation. Leslie's tip for celebrating? Enjoy a boozy brunch with gal pals. So host a Galentine's Day brunch at your venue. If February 13th falls on a weekday, just hold your Galentine's weird holiday promotions and brunch on the Sunday prior.
4th Thursday in February: Chili Day
How about a bowl of chili to warm up these weird holiday promotions? Partner with bars and restaurants to host a "Chilly Chili" pub crawl. Revelers travel to each host location for a cozy cup of chili. At the crawl's end, everyone votes for their fave chili.
February 18: National Drink Wine Day
Not to be confused with National Wine Day (that's May 25th), National DRINK Wine Day is perfect for inspiring your weird holiday promotions. How about hosting a "weird yet wonderful wines of the world" tasting event? Expose patrons to these obscure wines – including Pecorino (nope, not the cheese).
March
March 2: Dr. Seuss Day
Bring out the kid in everyone by serving green eggs and ham. Go gourmet with this green eggs and ham recipe by Martha Stewart. Write out ads for your Suess-inspired weird holiday promotions in rhymes. Hold an open mic event with dramatic reads of those Seuss classics.
March 14: Pi Day
Get geeky with your weird holiday promotions. Pi Day celebrates "pi" in mathematics (3.14…get it?). Offer $3.14 appetizers or a $31.40 prix fixe menu. Go "punny" with complimentary slices of homemade pie on March 14th.
March 23: International Puppy Day
Add the "aww" factor to your weird holiday promotions. Partner with an animal shelter to donate 10% of proceeds from sales. Then, bow-wow guests with clever drinks named after man's best friend: Bark and Stormy, Whisker Sour, Cosmo-paw-litan.
BONUS: March 23: National Chip and Dip Day
Sometimes the best weird holiday promotions are the simplest. Offer complimentary chips and salsa to patrons during happy hour. Then be ready with awesome margarita and beer pitcher specials to match…
April
April 6: New Beer's Eve
Party like it's April 6th, 1933. America's 13-year ban on alcohol partially ended on April 7th when beer with a 3.2% ABV or less became legal again. On the eve of April 6th, thirsty patrons lined up at bars so when midnight struck, they could get their drink on again.
Celebrate the occasion with weird holiday promotions like a New Year's Eve style countdown to midnight. Instead of a ball drop, do a ceremonial keg tap at midnight.
April 19: National Garlic Day
Get your garlic on with weird holiday promotions that celebrate the "stinking rose." Create a #GarlicChallenge menu with every dish starring garlic. Serve mint juleps to help patrons combat their garlic breath.
April 24: Arbor Day
Want to earn some free press with your weird holiday promotions? Make your business a member of the Arbor Day foundation. You'll receive 10 free trees to plant, which you can do at a special event. Invite the media, plant the trees, celebrate at your bar or restaurant, and boom – instant press coverage.
April 26: National Pretzel Day
Offer a free happy hour "pretzel bar" loaded with rods, classic twists, soft-baked pretzels and dipping sauces. Chances are, folks will stick around for dinner after your weird holiday promotions: research found that salty food increases appetite, not thirst.
May
May 4th: Cuatro de Mayo
Get ahead of the Cinco de Mayo marketing blitz. Your competitors won't know what hit 'em when you launch Cinco de Cautro weird holiday promotions. Just run a few of these 15 Cinco de Mayo deals, events, and offers – a day early.
May 4th: Bonus…It's Also Star Wars Day!
"May the Fourth be with You…" People are flat out obsessed with Star Wars and this is their day. Your coworker probably has a light saber collection (or maybe you do?). Go galactic and whip up a special appetizer or drink menu inspired by the world of Star Wars. The key phrase is "inspired by." Don't use Star Wars or actual character names in your weird holiday promotions
May 21: National Waitstaff Day
Don't leave your team out when planning weird holiday promotions! Celebrate their contributions to your business's success on National Waitstaff Day. It could be as simple as handing out $25 gift cards with handwritten thank you cards. Or, treat your team to one of these 9 teambuilding events.
May 25: Wine Day
For wine lovers, a day devoted to vino isn't weird at all. In fact, expect them to pour in for these weird holiday promotions. Wine Day falls on or near Memorial Day, so patrons are craving all things summer. Get them in the mood with sangria pitcher specials. Offer "board and bottle" deals that include a bottle of wine and a board of appetizers (perfect for patio drinking and large groups). Go casual and serve wine slushies: the unofficial drink of the New York State Fair.
June
The First Friday In June: National Donut Day
Don't let Dunkin' Donuts have all the fun. Run weird holiday promotions centered on deals for donut-based desserts and inspired cocktails. In fact, "donuts with non-traditional fillings" were named the 17th most trending item on the National Restaurant Association's 2018 What's Hot Chef Survey.
June 20 or 21: Summer Solstice, Longest Day of the Year
Ancient civilizations went all out with weird rituals on solstices. So follow their lead with weird holiday promotions inspired by the longest day of the year. Host a "whiteout" party and require guests to wear white. Use a fire and ice theme complete with shots poured down an ice luge.
June 21: Another Double Bonus…It's National Selfie Day
For millennials, every day is national selfie day. Now, kick off weird holiday promotions for everyone. Run a simple selfie contest: every guest that takes a selfie on that day – and uses a designated hashtag featuring your bar or restaurant name – is entered to win a new mirror! Just kidding, they'll get a gift card to your venue.
June 25: Catfish Day
Let's be honest. Weird holiday promotions don't get any weird than…National Catfish Day, made official by President Ronald Reagan on this day in 1987. Popular in the South, catfish can inspire a wide range of tasty menu options…from simple fried "catfish and chips" to hearty catfish po boys or breaded catfish burritos.
July
July 13: French Fry Day (Bonus if it Falls on "Friday")
You can add French Fry Day to your calendar of weird holiday promotions. Just treat guests to a twist on the basic fry: offer 5 different fries from parmesan to buffalo flavor. Pair with brews. Easy! Just avoid the truffle oil, it's very uncool.
July 18: National Caviar Day
Here's a crazy fact to inspire your weird holiday promotions: Over 80% of the caviar eaten in the U.S. is sourced from Sacramento. And restaurants there have noticed more millennials than ever are anxious to try caviar (and show it off on Instagram). Ask your distributor to source caviar and host a happy hour tasting.
Third Sunday in July: National Ice Cream Day
Host an ice cream social for adults – complete with a good old-fashioned cake walk. Only instead of cake, the winner gets a gift certificate to your restaurant. Missed out on weird holiday promotions for ice cream day? No worries, the entire month of July is National Ice Cream Month.
Third Wednesday in July: National Hot Dog Day
Put a gourmet twist on the hot dog with fancy fixings. Or go in the opposite direction and offer free hot dogs during happy hour. Either way, you've got options for your weird holiday promotions.
August
August 4: International Beer Day
Celebrate beer in a big way with a "name that beer" challenge. Guests are served a mystery beer and have to guess which one it is from 4-5 options. If they guess correctly, the next one is half off. Or, go international with your weird holiday promotions and offer tasting flights of beers from around the world.
August 17th: National Thrift Store Day
Turn on Thrift Store by Macklemore so guests can pop some tags in a by-the-decade costume contest. Pick a few decades like the sixties, eighties, and nineties. The only rule? They had to buy their outfit at the thrift store and spend a total of $20 or less. The winner is determined by who represented each decade best. (Fair warning: expect the smell of mothballs in the air during these weird holiday promotions.)
3rd Saturday in August: National Honey Bee Day
Sweeten up your weird holiday promotions by creating a delicious honey-based cocktail. Donate a portion of the proceeds to a charity that works to protect the fragile honeybee population. In fact, you could even host your own fundraiser through the Honeybee Conservancy!
September
September 16: Halfway to St. Patty's Day
What's an Irish pub to do when St. Patty's Day is just once a year? Celebrate the halfway mark with weird holiday promotions involving green beer, Guinness on draught, Irish whiskey cocktails, corned beef, and all things Irish. Just don't serve shepherd's pie in a beer mug, or you risk ridicule.
September 19: International Talk Like a Pirate Day
Ayyyy, matey! Don't be a scallywag, celebrate ye olde Talk Like a Pirate Day with weird holiday promotions. It's an official holiday in Michigan (seriously). Instruct servers to sport pirate gear – bonus points for a fake parrot on their shoulder. Give discounts to patrons who order in pirate speak. And of course, offer 2-for-1 specials on these 11 classic rum cocktails.
September 29: National Coffee Day
Generate a buzz with your weird holiday promotions. Kick off national coffee day with a survey to find out if your patrons would be into you adding a trending nitro cold-brew coffee tap at the bar. It could be an awesome way to boost afternoon revenue and appeal to those who want a drink of the non-alcoholic variety. P.S. People say nitro cold brew coffee looks and even tastes like Guinness beer.
October
October 4: National Vodka Day
Like National Wine Day, this day isn't that weird for martini fans. In fact, it's awesome because you're going to bring in the crowds with a bartender martini mix-off. Patrons get to taste their creative concoctions (small pours, of course) and vote on the winner, which stays on your menu for the month. Cheers to weird holiday promotions, right?
October 17: Pay Back a Friend Day
You know things are getting weird when a bank creates weird holiday promotions. Bank of America has deemed October 17th as the day you settle debts with pals. Here's your angle: Instead of paying back a friend in cash, why not treat them to dinner or drinks at your place? Bank of America found that 53% of Americans have lost a friend due to an unpaid debt, so you've got a large target audience…
October 21: National Mezcal Day
Treat your customers to a mezcal tasting so they can discover the full-bodied, slightly smoky flavor of this Mexican spirit; it's similar to tequila but in a league of its own.
October 30: National Candy Corn Day (and Halloween Eve)
Love 'em or hate 'em, those little candies have their very own day – on Halloween Eve. Your weird holiday promotions aren't complete until you make this layered cocktail that looks just like a candy corn. Serve up during a Halloween Eve bash featuring a costume contest, naturally.
November
November 11 (11/11): Singles Day
Go to China on November 11th, and you'll find weird holiday promotions everywhere. Known as Singles Day, the Chinese throw blind date parties to help singles find their perfect match. Host your own mixer…a stoplight party. Singles wear green (hello, we're available), yellow attire means "it's complicated," and those who are taken wear red.
Interestingly, China's Singles Day is also the biggest online and offline shopping day in the world (even bigger than Black Friday.) Create a 1-day menu of $1 cheap eats and call it "Spend Your Singles."
November 12: National Happy Hour Day
This is an easy one, and honestly…it's probably the sanest of all your weird holiday promotions. Simply offer happy hour pricing from open till close. Boom, instant crowds.
November 14: National Pickle Day
Remember what we said about salty foods increasing hunger? Spoil and surprise your guests with an amuse bouche of house-made gourmet pickles. Chances are, they'll end up ordering more off your menu during dinner.
Last But Not Least…December Weird Holiday Promotions
December 5: Prohibition Ends
On this day in 1933, Prohibition officially ended. Create a speakeasy vibe: share a secret word on social media. Guests must repeat it at the door to receive special discounts. Offer moonshine cocktails and let guests channel the Great Gatsby and dress up for the occasion – it's just another one of your weird holiday promotions.
December 8: National Brownie Day
The right weird holiday promotions can earn you brownie points with your customers. Offer a free gourmet brownie with the purchase of two entrees.
3rd Friday in December: Ugly Christmas Sweater Day
The list of these 31 weird holiday promotions ends with an instant party…starring the ugly Christmas sweater. Held at offices and homes nationwide, bring the celebration to your place with an ugly sweater contest. Send the 3 most hideous sweater wearers home with a sweet prize.
…and that's a wrap on weird holiday promotions for every month of the year! Want more? There are thousands of wild and wacky holidays, just waiting for your creative twist.