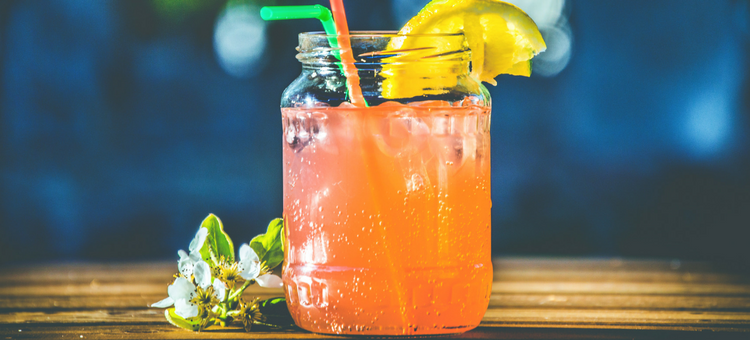 Why is today world cocktail day you ask? It is a celebration of the first time that the definition of the cocktail was put into printed material giving the first official historical record of the "cocktail." It appeared in The Balance and Columbian Repository on this date in 1806 and read: "Cocktail is a stimulating liquor, composed of spirits of any kind, sugar, water, and bitters."
To celebrate world cocktail day, we've shaken and stirred some delicious posts to fill your cocktail needs.
Creating a unique signature cocktail that sells takes the right mix of creativity, ingredients and craftsmanship.
Mixologists are continually striving to put a new spin on popular cocktails that will make them a stand-out crowd pleaser on the menu. So what are some of today's top bars and restaurants shaking or stirring up at the bar?
According to a recent National Restaurant Association's What's Hot Alcohol Bartender Survey–2013, the hottest alcohol trends of the year at the head of the list include food-cocktail pairings, savory cocktails, and use of fresh and locally-sourced ingredients. Read More >>
[fl_builder_insert_layout slug="whitepaper-signup-module-37-trending-happy-hour-menu-ideas"]
Cocktails are a huge money maker in the bar and restaurant industry. By mixing low cost alcohol with ingredients already stocked in your bar, you can create concoctions that will bring in a significant profit margin.
In order to promote cocktails, a special drink menu is a must. If you don't have the resources to design your own original menu, check out Bar Menus for a selection of free templates you can personalize and print. Read More >>
Many bars have signature drinks. But how many of them are truly unique? Let's be honest, adding the adjective 'extreme' doesn't actually make your Manhattan extreme.
Actually putting some thought into an inventive mixed drink is something that can create a ripple with your bar marketing efforts. Whether it's an off-the-wall idea appealing to thrill seekers or a delicious re-imagining of a classic that works with your bar's personality, fresh cocktails peak the interest of potential customers. Read More >>
We hope you have fun celebrating world cocktail day. What famous cocktail do you offer at your bar or restaurant that guests can't get enough of?