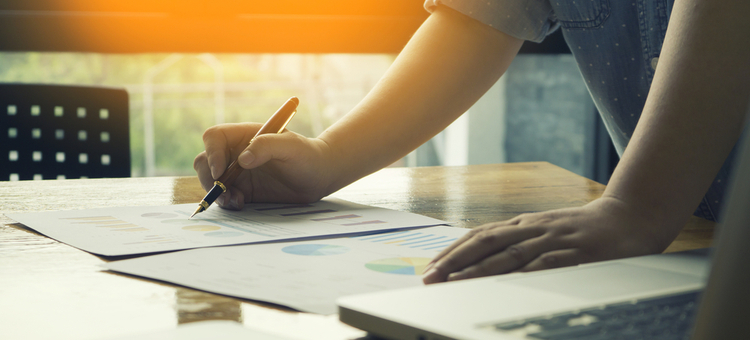 Opening a successful bar may be your lifelong dream, but you can't expect to be financially viable just because you have some craft beer on tap and a themed décor. Writing a business plan for your bar is crucial for identifying and addressing potential pitfalls that could cause fiscal headaches and a lack of business down the road.
An effective business plan can convince investors to contribute funding when you're in the preliminary stages, and can boost the visibility of your future brand in the area. Take the time to write a thorough and well-researched business plan so your dream bar stays open for years. Here's how to write a business plan for a bar that will thrive and grow:
Detail Every Aspect of Your Bar
When constructing a business plan, don't leave out any details. Anyone that reads your business plan should have a full understanding of how your bar operates and what a typical night will look like. Include the following information in the opening sections of your business plan:
The bar's theme – what makes your bar different from everyone else? This can be as simple as "classy tiki bar" or as complex as "vintage 80's nostalgia décor and seating with ultra modern martinis and drinks." Whatever your vision, write it in full.
The business structure – will your bar be a business partnership? A sole proprietorship? Get the logistics out of the way at the beginning of your business plan so investors won't have to ask.
The market size – What do you have to work with in your area? Is there any anticipated market growth? How will your bar take advantage of these facts? Knowing your market is vital for success.
Your serving style – Know from day one how the service will work in your bar. Will customers be able to order drinks from lounge areas? Is it bar service only? Will you have a food menu? Nail down your serving style and begin to estimate service costs.
Know Your Customer
Identifying and detailing your target customer will be one of the most involved aspects of your business plan. For a bar some details, such as age, may already be known, but break down your ideal customer by every demographic to fully understand the audience you wish to reach.
In order to outline your marketing strategies, you will need to conduct a market analysis and include your findings in your business plan. By collecting the necessary market research you can ascertain exactly who your customer is and what would convince them to patronize your new bar.
[fl_builder_insert_layout slug="whitepaper-signup-module-5-step-marketing-budget-planner"]
Understand the Competition
Identify all market competitors in your area against whom you'll be vying for business. Determine each competitor's average amount of traffic per night and try to identify what demographics are attracted to their bar. Write up a brief data-driven profile of your main competition in the area.
Once you've listed this information, break down your competitor's business strategies and weigh in regarding how successful these strategies are proving. You can learn from successful strategies, and build upon and alter strategies from your competitors that aren't as effective.
The Bottom Line
In the remaining sections of your business plan, you must convince investors with data that your bar is a viable business. In your design and development section cover market development, product development, and organizational development. Outline how your value proposition (what you're ultimately selling) will make your bar a hit with customers.
Finish off your business plan with an operational strategies section that illustrates any tangible advantages your concept brings. Include lots of research of data in your financial section, and then close the business plan with a brief but detailed executive summary.
It might be a lot of work, but finalizing a business plan will put you on the road to success with your new bar!