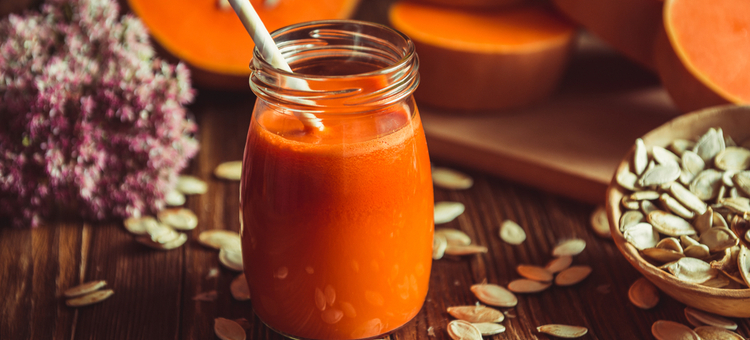 America has "all the feels" for fall. You could look to the nationwide obsession with pumpkin spice lattes and leaf peeping, or the recent survey that shows autumn's ranking as America's favorite season. Tap into the nationwide yearning for all things fall-related with our list of the best fall cocktail recipes for plus 4 tips for promoting them.
The Ultimate List: 17 Best Fall Cocktail Recipes
For much of North America, fall weather is variable. It can go from hot and sunny to cool and rainy in a day. Our list of the best fall cocktail recipes includes both crisp and refreshing drinks, as well as warm and cozy concoctions. Build your drink list around the best fall cocktail recipes for your climate.
Amberjack – We've covered popular beer cocktail recipes before, and this puts an interesting fall twist on a shandy. Pairing apple vodka with lambic beer makes this concoction one of the best fall cocktail recipes for beer lovers and vodka drinkers alike.
Hunter's Cocktail – This simple whiskey drink is one of the best fall cocktail recipes to warm up hunters after a long day in the woods (or fans after a day at the stadium).
The Fall Spritz – Some of the best fall cocktail recipes play with fire, literally. Add some cognac zing to hard apple cider's zang with a fire show (use caution and be sure your bartenders practice before serving).
Mulled Cider – A classic fall drink, mulled cider is one of the best fall cocktail recipes to add to your menu. A mixture of wine, cider, spices and fruit makes this concoction a great autumn option for sangria drinkers.
Spiced Persimmon Old Fashioned Cocktail – This time of year gives bartenders a bounty of seasonal produce to play with in their question to create the best fall cocktail recipes. One such fruit is the orangish-red persimmon, which can add a fun autumn twist to a classic Old Fashioned.
Ginger Snap – One may think that the best fall cocktail recipes should include mostly brown liquor, but this vodka drink shows that clear spirits can be just as festive. A combination of ginger, nutmeg, cloves and cinnamon invokes the comfort of crisp leaves and fireside chats in a glass.
Holiday Mule – Moscow mules are all the rage, as we continue seeing copper mugs pop up in restaurants around the country. Adding some cranberry juice and rosemary turns this traditional summer drink into one of the best fall cocktail recipes.
(The) Great Pumpkin – The in-house pumpkin infused scotch will level up your best fall cocktail recipes and set you apart from other restaurants during the chilly seasons. With two recipes in one, you can mix the homemade pumpkin scotch with ginger liqueur, maple syrup and lemon juice to get a truly refreshing autumn drink.
Apricot Blossom – Rum has been gaining popularity for craft cocktails, and it's not just limited to beach drinks. As the Apricot Blossom shows, rum mixed with spiced orange tea and apricot notes can be a great way to add some late summer vibes to one of the best fall cocktail recipes.
Fireball Apple Slushie – Ease the transition from summer to fall with frozen drinks that taste like autumn. Adding Fireball and apple cider adds warm flavors to an otherwise frozen treat. This is one of those fall cocktail recipes that proves slushies aren't just for warm weather.
The Crushed Grape – Crushed grapes and champagne make for a simple mix that brings a touch of elegance to our list of the best fall cocktail recipes. Both crisp and refreshing, this drink will add another reason to celebrate as the holiday season begins.
Manzarita – Some of the best fall cocktails recipes are both delicious and unexpected. Mixing manzanas (Spanish for "apples") with tequila makes for a uniquely seasonal twist on the traditional margarita.
Pumpkin Spice Gin Sour – Is it even fall if we don't mention pumpkin spice? Instead of going the expected sweet route, this cocktail pairs unique ingredients with complex notes to make a deliciously sour drink. When it comes to the best fall cocktail recipes, this one should top your list.
Hot Rum Toddy – A classic fall drink that should grace any list of the best fall cocktail recipes. Traditionally used to ward off symptoms of the common cold, it's also a simple and comforting mix perfect for chilly autumn nights.
Apple Rye Punch – Described as fall in a glass, this apple and whiskey drink makes for a great escape during the busy fall season. As your guests gear up for family visits and holiday parties in late autumn, add this soothing concoction to your repertoire of the best fall cocktail recipes.
Apple Cider Mimosas – It's a brunch staple with an autumn twist! Mix apple cider with champagne, then garnish the rim with ground cinnamon. The is one of the best fall cocktail recipes for brunch.
Cranberry Margaritas – Cranberries and tequila make for a tart and tasty combination in one of the best fall cocktail recipes we've seen.
Bonus: Pear Sour – Many pear drinks can taste too sweet, but this pear sour recipe will have guests puckering up for more! It has a crisp finish, like a walk in the fall weather.
Bonus: Leftover Pecan Pie Bourbon Shake – The best part of Thanksgiving dinner is the desserts, and this recipe is the perfect solution for leftover pies.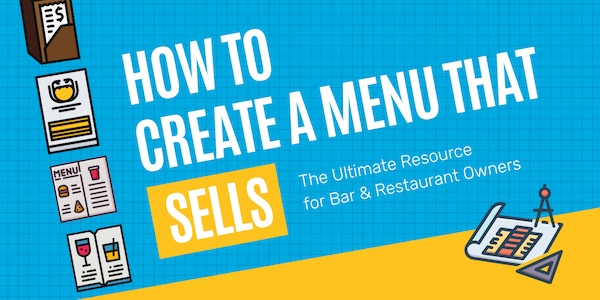 4 Tips for Building and Promoting Your Fall Cocktail Menu
Fall is the perfect time to get creative with hand-crafted cocktails. With fun fall flavors to play with (like cinnamon, cranberry, apples, cider, pear, and pumpkin), the possibilities for crafting the best fall cocktail recipes are endless. Ask your liquor distributor to source a local or small batch whiskey or vodka to add even more on-trend appeal to your drink menu. Check out DEQ Online's article for more pumpkin flavored inspiration!
Using fresh ingredients and house infused liqueurs (ie: make your own moonshine!) are great ways to make the best fall cocktail recipes even better! This will also set you apart from others who will most definitely be using drink mixes! Get your staff involved by asking them to share some of their own best fall cocktails recipes to feature on your menu.
For additional impact, market your best fall cocktails recipes on social media. Share your cocktail of the day on Facebook and Twitter. Make each drink Instagram-worthy with beautiful garnishes: like green or red apple slices, sprigs of rosemary, and cinnamon sticks.
To promote your best fall cocktail recipes, use hashtags that will get the attention of fall enthusiasts looking to celebrate with seasonal spirits (#Nameofyourbestfallcocktailsrecipes #FallCocktails #PumpkinSpice #Cinnamon).
By building your autumn drink menu around a few of the best fall cocktail recipes, you'll provide a seasonal experience your customers will truly fall for – one sip at a time.