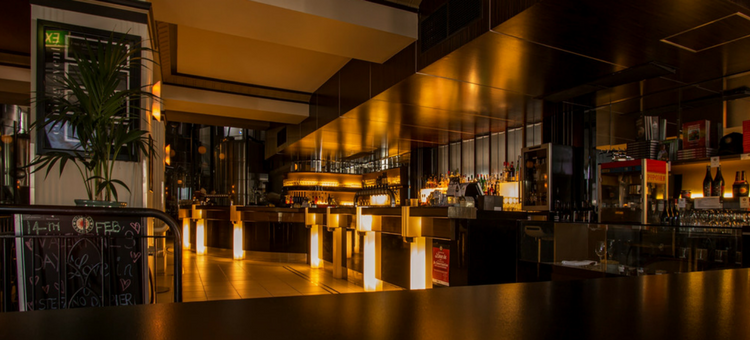 You didn't hear? There's a sequel to that movie about losing a guy in 10 days. This time, it stars a restaurant owner on a mission to get rid of customers. Spoiler alert: we made that up. But what's 100% true are these 10 real-life restaurant mistakes made by managers. If you want happy guests, whatever you do…don't follow this plot.
Day 1: Let the Customer Leave Unhappy
The opening scene takes place at a restaurant where a burger resembling charcoal has just been served.
Customer: "My burger is REALLY well done. I ordered rare."
Server: "I'm so sorry. I'll bring out a rare burger."
Customer: "…and…"
Server: "I'll be right back!"
The Retake
Cut! This is one of the worst restaurant mistakes you can make. Too many operators train staff to only give comps or freebies if the customer asks. Instead, be proactive. Own up to your restaurant mistakes. Take the item off the bill, apologize profusely, offer a round of drinks and even a gift card.
Day 2: Hope and Pray Negative Reviews Disappear
Since the server just offered a quick apology – and still charged the guest for that crispy burger (ew) – there is now a scathing one-star review on Yelp. The restaurant owner does nothing.
The Retake
Amazingly, you can turn restaurant mistakes into a positive…literally. Just write a thoughtful – and prompt – response to every negative review. Research shows that 34% of customers will delete their negative review, and 33% will even leave a new, more positive one.
Day 3: Ignore the Meal Delivery Trend
The plot thickens on day 3. Customers keep asking if the restaurant offers delivery. Even though he just read that 50% of restaurant meals were consumed at home in 2017, this restaurant manager is saying nope to delivery.
The Retake
Restaurant mistakes often revolve around disregarding trends. But customer demand for delivery is only getting bigger. Now is the time to explore getting listed on GrubHub, DoorDash, or another 3rd party meal delivery apps. Another option is simply hiring your own driver.
Day 4: Charge Guests for Wi-Fi
On day 4, the restaurant manager ups the ante. It's time to start charging guests for wi-fi.
The Retake
If you're really on a mission to lose customers, require guests to pay for wi-fi. It's "Restaurant Mistakes 101." Restaurant Mistakes 202 is setting a time limit on wi-fi use.
The standard is now free, fast, and unlimited wi-fi. If you don't provide it, guests will go elsewhere.
Even though you're giving wi-fi away for free, you can still get something in return. Use a 3rd party gateway service like Yelp Wi-Fi. It requires guests to give you their email, follow you on social media, or leave a review. As an added bonus, Yelp claims that 80% of guests return more frequently for that free wi-fi.
Day 5: Serve a Celiac a Beer You "Think" is Gluten Free
The restaurant manager goes a step further – he serves a vegan a juicy steak. (Gotta love these restaurant mistakes…can you picture this scene unfolding?)
The Retake
One of the biggest restaurant mistakes is scoffing at dietary preferences. On the flip side, embracing the eating habits of your guests can pay off – big time. These so-called picky eaters are now the norm.
For example, a recent Gallup Poll found that 1 in 5 Americans seek out gluten-free food and drinks. For those with Celiac disease, serving any item with even a trace amount of wheat could make them sick!
Start by exploring these 11 gluten-free beers. Offer simple swaps for menu items like a gluten-free pizza crust. Boom: another one of the most common restaurant mistakes is now fixed.
Day 6: Be So Serious
Committing restaurant mistakes is what this manager does best. He's created a serious vibe in his venue, like he's running a Michelin Star restaurant.
The Retake
Put fun on the menu for guests. More than just a good time, entertainment is essential for building loyalty with customers. A Facebook Loyalty Study asked 14,000 adults to describe businesses they like best. The top word used was "quality." Number two? "Fun."
To create a more social atmosphere, thousands of restaurants are giving guests restaurant tabletop tablets. These tablets connect them to on-demand trivia, arcade games, and can even be used to run live trivia nights.
Day 7: Expose Credit Card Data
The restaurant manager's mission continues. Time for another one of his cringe-worthy restaurant mistakes. Not only does he charge guests for wi-fi use, he uses the same server that his POS system runs on.
Soon, his customers find out their credit card numbers are floating around the Dark Net.
The Retake
Cybersecurity restaurant mistakes can take down a business. On the other hand, protecting customers – and your operation – from security threats can build trust.
Show guests you're taking steps to keep their financial data secure and 85% will be more loyal to you, according to a 2017 Accenture study. Hire an IT company to perform a security audit. You can also let guests securely pay for their meal on restaurant tabletop tablets. Their credit card never leaves the table.
Day 8: Expect Loyalty
To lose his best customers, the restaurant manager sits back and does nothing. These restaurant mistakes just keep getting better…
The Retake
As far as restaurant mistakes go, taking regulars for granted is a common misstep. Instead, actively reward their patronage by launching a loyalty program.
Last year, VISA and Bond Brand Loyalty launched the largest-ever loyalty study of over 28,000 customers. The research revealed that 81% of guests will keep coming back – if you have an awesome loyalty program.
Day 9: Make Guests Wait
Our restaurant manager has another trick to make customers disappear: let them wait, and wait, for a table.
The Retake
When restaurant mistakes keep happening, faulty systems are often to blame. Many restaurants are now using digital table management and reservation software like OpenTable to ensure guests are seated promptly.
Guests are also hungry for the opportunity to place online reservations. In 2017, Toast POS asked 2,000 diners which technological feature was most important to their dining experience. Online reservations came out on top – with only 5% of respondents stating it "was not important."
Day 10: Send Campers Packing
It's now or never. To ensure a group of customers never return, the restaurant manager makes the most epic of all restaurant mistakes. "I'm going to have to ask you to leave."
The Retake
When diners are getting a little too comfortable, use these 9 tips for dealing with customers who stay too long.
Restaurant mistakes happen. But the best in the biz know how to turn an "oops" into an opportunity. It's never too late to make things right. Whether it's responding to a negative review or bringing in restaurant tabletop tablets, take action now. Learn from these 10 restaurant mistakes.
[fl_builder_insert_layout slug="whitepaper-signup-module-50-best"]