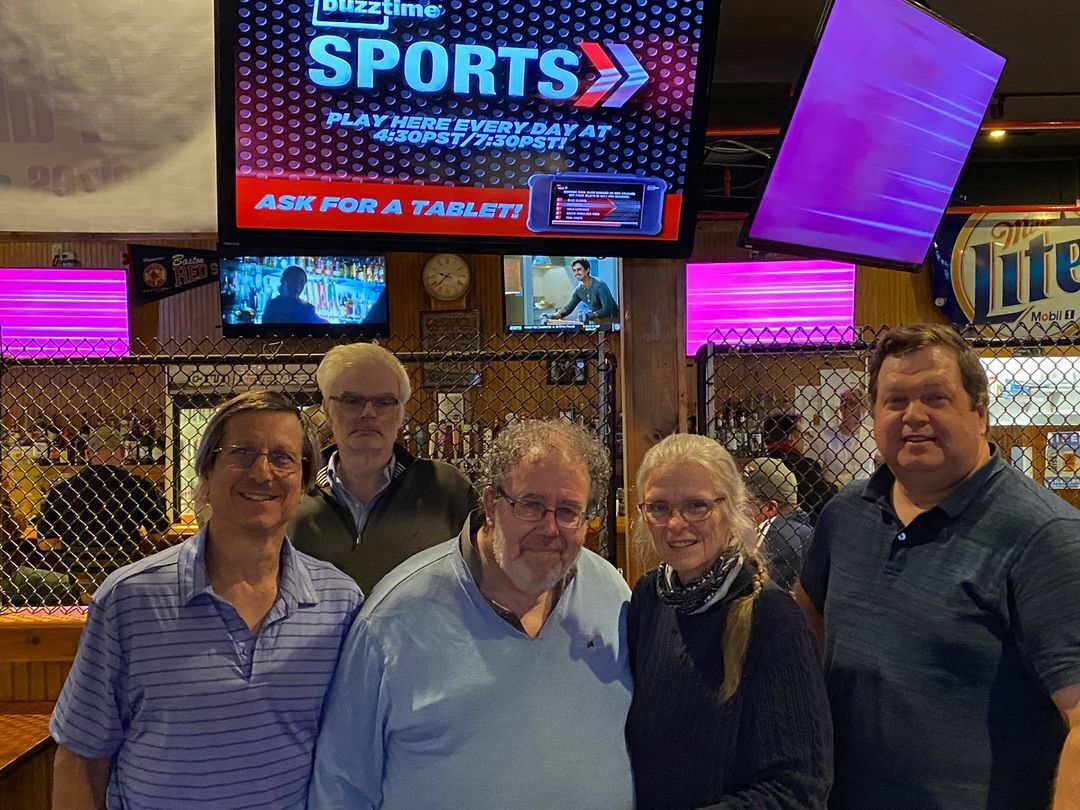 It's a bold, new post-pandemic world. Employees are returning to the office. Friends are meeting for lunch. Many of us have a renewed appreciation for the freedom to go where we want – when we want.
Everyone is now simultaneously discovering and defining what life is like after COVID-19.
And that's a big opportunity for business owners.
If you can create an in-venue experience that safely brings people together for social connections they've been missing, you'll win customers for the long haul.
All Eyes Are on Third Places
Research suggests that high-value socializing happens in "third places." Home is the first place, work is the second, and third place includes pretty much everywhere else: from salons to coffee shops, bars to bowling alleys.
When COVID-19 hit, most of us retreated to our first place. Thanks to Zoom, second place was intact at least on a virtual level. But third places? We temporarily lost those – and it hurt.
Now, third places are welcoming customers back. Some are realizing they can fill a void by offering an extra helping of the social interaction everyone is craving. That's where interactive, in-venue entertainment like Buzztime trivia comes in.
The Buzz is Building Now for Interactive Trivia
Trivia – also known as the pub quiz – has always been popular at "third places" for a simple reason. It makes socializing easier and more rewarding. Groups of friends or strangers can bond over the shared experience of friendly competition.
After a year of isolation, everyone's a little rusty at the whole in-person socializing thing. So providing entertainment, like trivia, that eases folks back into connecting with others is in high demand.
What makes Buzztime trivia unique is that it doesn't require a live host. The trivia questions are shown on the venue's TVs and screens, and customers submit answers using their mobile devices. There's no sound, so gameplay is never intrusive.
It's a trivia format that adapts to the customer's preference. Some may play with a laser focus for hours (82% of people spend at least an hour in venues with Buzztime*). Others may casually compete while catching up with friends or meeting new ones. Local and national leaderboards keep players engaged and connected to a larger community – whether it's within your business or across the entire Buzztime network.
Buzztime's trivia format is also flexible and fits into a wide range of vertical industries. While thousands of bars and restaurants subscribe to Buzztime, the trivia provides benefits to any customer-facing business.
For example, you might find Buzztime in an auto dealership service center where time passes faster for customers waiting on repairs. Or, a salon offers Buzztime to patrons to entertain them between or during treatments.
Ultimately, Buzztime trivia adds an element of social fun that turns an average visit to a "third place" into something more. In fact, 88% of customers at Buzztime locations look forward to playing trivia.*
Become Their Favorite Third Place, and Earn Repeat Business
It's no secret. There is a battle brewing for customer acquisition as businesses are rebuilding after COVID-19.
Many are retooling their customer experience based on preferences that developed over the last year, including personalization. Today's customer wants to feel like their visit to your business has been orchestrated just for them, around their preferences and needs.
Offering Buzztime trivia is a way to give customers the social factor they're craving right now – and to increase the odds they'll be back again soon because 61% of Buzztime players visit at least once per week.**
If your business goals include increasing your revenue (of course they do), you want to focus on fostering customer loyalty and repeat business. Bain Capital found that increasing customer retention by just 5%, boosted profitability by 75%.
Now More Than Ever, It's Important to Be Screen Savvy
For businesses that offer Buzztime, one thing is certain: the trivia itself is highly engaging and entertaining, yet never controversial. That's another reason businesses are turning to Buzztime trivia in this post-pandemic era.
Nothing ruins a casual social interaction faster than a politically charged comment. Oftentimes, businesses themselves are provoking these negative encounters unknowingly, just by having the TV on a constant news cycle. Plus, most people are tired of watching TV as they were doing that non-stop at home during the pandemic.
Instead, Buzztime trivia brings TV screens to life with content that stimulates fun, lighthearted conversation – no drama. Buzztime's trivia stash includes millions of questions in endless categories. Questions are added each week to cover trending, neutral topics like sports, pop culture, and cool scientific discoveries.
It's not just the wide range of topics that Buzztime trivia is known for, it's the addictive game formats that keep players engaged and staying put at your business. For example, Countdown Trivia lets you change answers, but the points value decreases for each wrong answer. Other games involve hedging bets on correct responses.
Trivia games are scheduled on a recurring weekly basis, which drives repeat traffic so customers can play their favorite games.
Socially Distanced? Check. Sanitized? Check.
Depending on any lingering COVID-19 guidelines in your area, there may still be rules for social distancing at play. So how can patrons get that social connection they're seeking at six feet apart or more? Again, Buzztime's unique system offers a huge benefit.
Dozens of customers can unite across the room while competing in a trivia game broadcast on your venue's TVs. Because people are using their own smartphones to compete, the risk of spreading germs via shared devices is eliminated.
Perhaps what is most compelling about Buzztime is that its core offering – socially charged, thought-provoking entertainment – stands the test of time. Buzztime has been the leading in-venue trivia provider since the early 1980s. Millions, if not billions, of people, have played it.
As we enter into this post-pandemic world eager to reconnect with others, it's clear that the demand for Buzztime will only grow stronger.
*2019 Nielsen Mobile Study. Actual results may vary.**2018 Buzztime Player Survey. Actual results may vary.