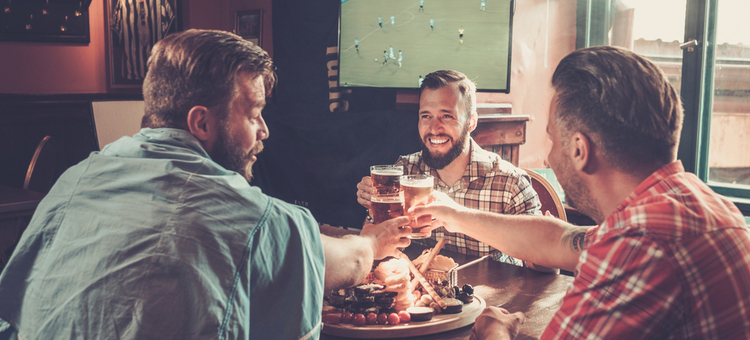 Traditional marketing methods are transforming to a more social and interactive platform, especially in the hospitality industry. Digital signage is a great way to capitalize on this transition. Take a look at the infographic below from DigitalSignageToday.com. You'll see that digital signage is quite literally everywhere.
5 Benefits of Digital Signage
As the bar and restaurant industry expands, implementing in-house digital signage is a content-rich way to entertain customers and increase revenue by targeting content. Some other benefits include:
It's Eye Catching and Entertaining: The signs are an animated version of advertising. The clutter of surrounding messages can distract customers; however, digital signage is a unique and creative way to attract your customers' attention. You can advertise upcoming events or special deals that you may be offering.Digital signage can enhance the customer experience in many facets. They support a variety of media formats that can be re-purposed as entertainment factors. Trivia questions, fun facts, quizzes, brainteasers, videos, and photo slideshows can change a perceived long wait in line.
It Saves Time: Got a killer new drink? Offer a special price on lunch? It only takes a minute to let everyone know, thanks to digital signage. Just upload a photo, type in a message and it quickly appears on your screens. Highlight drink specials, post regular prices, list beers on tap, and update scores on sporting events.  You can also show out-of-the-oven photographs of your establishment's favorites. This may entice customers to consume more than just beverages.
It Compliments Social Media Efforts: Encourage customers to check in on Foursquare or offer an incentive to interact on Instagram, Twitter or Facebook. This engagement provides a benefit to both you and your customers.  You can also show Yelp! reviews, tweets and Facebook posts. Ask customers to upload photos that you can display on the boards.
It's Cost-Effective: The cost of printing menus or paper deals can be voided by utilizing in-venue digital signage. You can manage and update your menu more frequently and cut costs by eliminating any design work. In our calorie-focused nation, nutritional facts can be shown on boards for healthier options.
It Helps with Cross Promotion: Teaming up with a local business to provide ad space is even easier thanks to digital signage. Fostering partnerships with local businesses is beneficial for both parties and it's a great way to gain publicity. There is an upward trend in cross-promotion in the industry.
To learn more about the benefits of in-venue digital signage and how you can get started today with Buzztime, contact us here.
[fl_builder_insert_layout slug="whitepaper-signup-module-top-ten-pos"]