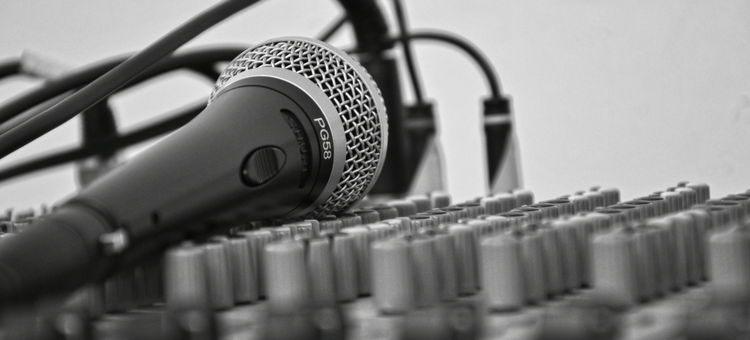 Think restaurant background music is no big deal? It's time to change your tune. Recent studies show that the right music can boost food and drink sales from 15.6 to 40 percent. We share 8 reasons to put restaurant background music at the forefront of your bar business plan – and how to do it.
IMPORTANT: Be a Restaurant Background Music PRO…Avoid Expensive Fines and Copyright Infringement
Before you turn on that restaurant background music, familiarize yourself with the rules surrounding PROs (Performing Rights Organizations) using the National Restaurant Association's free guide. You can't just play your perfect Spotify playlist (unless it's a business account), turn on satellite radio, or even hire a live cover band. You may need to first pay licensing fees to a PRO such as BMI, ASCAP, or SESAC.
The 8 Bar and Restaurant Background Music Tactics
Once you've figured out your licensing, now comes the fun part: planning your perfect restaurant background music playlist. Why does the right restaurant or bar playlist matter? Studies by Soundtrack Your Business, the Spotify-backed playlist tool, show that music that meshes with your brand concept increases food sales by up to 15.6 percent. On the flip side, no music or just random music can actually hurt sales. Ready to press play on boosted sales? Let's do this…
Tip #1) Play Slow Tempo Music During Slower Dayparts to Speed Up Drink Sales
When you have a lull in customer traffic – maybe mid-afternoon or early evening – don't try to energize patrons with loud or lively music. Instead, play slow tempo restaurant background music. Why? Because a study shows that slower tempo music will encourage patrons to stick around and spend up to 40 percent more on drinks and desserts.
While food orders didn't increase in the study, drink and dessert orders went up. So, make sure you promote your drink and dessert menus during slower dayparts. A great way to do this is with eye-catching digital signage you can change out with the dayparts.
Tip #2) Try Low and Slow Restaurant Background Music to Increase Guest Satisfaction and Save on Food Costs
When you set a relaxing mood with soft restaurant background music, you'll also increase guest satisfaction. A recent study put two groups of patrons in a restaurant. One restaurant setting had relaxing music and lighting. The other setting had bright lighting without music. In the relaxed setting, patrons ordered the same amount of food as the other group. However, the relaxed group reported more satisfaction with their food and ate less – discarding much of their food.
The takeaway for your restaurant background music is this: during slower dayparts, set a relaxed atmosphere with these tips. It won't impact your bottom line to let guests linger if you have plenty of open tables…
Launch a mid-afternoon tapas or small plates menu featuring smaller portions to save on food costs.
Give guests another reason to stick around with on-demand arcade and trivia games.
Create a drink list with high-margin, low-alcohol content beverages: think craft cocktails and session craft beers (beers with low ABV).
Or, combine the two and try these 17 beer cocktail recipes!
Tip #3) Cater to Country Music Fans
Make sure your restaurant background music playlist includes some Nashville sounds. Today's country music fan is the ideal patron – especially if you're a casual, family-friendly establishment. According to a Billboard Music report, 42 percent of Americans are country music fans. One in every two country music fans makes more than $100,000. Plus, country music fans are more likely to dine out than the average American.
When country music fans dine out, they bring the entire family. While 42 percent of Americans eat dinner with family each night, almost twice as many country fans ensure everyone comes together at the table. With country on your restaurant background music list, you can attract these fans to your venue.
In fact, you might want to make your restaurant background music a main draw for country music fans. Designate a midweek evening as country music night for families. On that evening, play country music, hire a local musician, or even host an open mic night! Create a special menu featuring country and Southern classics like fried chicken, buttermilk biscuits, and pecan pie.
Tip #4) Pump Up the Jams…
Want to boost drink sales? Turn up the volume of your restaurant background music. Research shows that simply turning music on at a bar will lead to increased alcohol sales. Then, playing that music at higher volumes increases the rate of alcohol consumption even more. Be responsible. This study has been utilized to urge bars to monitor patrons for excessive alcohol consumption in short time periods. You should always instruct your bartenders to stop serving alcohol if a guest is becoming inebriated.
Tip #5) Turn Up the Tempo and Turn Tables Faster
We covered what type of restaurant background music to play during slow dayparts. But when business is rockin' during peak periods, you need a different approach. To turn tables faster, one often-referenced study recommends playing fast tempo music. In the study, when 62 sets of couples heard fast tempo restaurant background music, they believed they spent more time at the restaurant than they actually did. This is great for two reasons: tables turned faster yet guests still perceived that they spent a good amount of time dining. They didn't feel "rushed" out.
[fl_builder_insert_layout slug="whitepaper-signup-module-supreme-guide-live-events"]
Tip #6) How to Hear the Sweet Sounds of Success
This is one crazy restaurant background music tip but it's backed by numerous scientific studies. Playing the right music will actually enhance the flavors of your food and drinks!
Pay close attention to restaurant background music if you're known for your dessert menu. The study revealed that music with higher frequencies brought out the sweetness of food. An example of higher frequency – or higher pitched – music would be Pharrell's "Happy." Musical instruments associated with higher frequency include the flute, violin, and guitar.
Lower frequency restaurant background music – such as music heavy on the bass, and music featuring vocalists with deeper voices – emphasized bitter flavors. So, aim for low frequency restaurant background music if you're a brew pub that caters to craft beer fans. They often seek out the bitterness of IPAs and trendy sour beers.
Tip #7) Don't Drown Out Your Menu with Loud Music
Your restaurant background music should stay in the background if food is your main focus. A study revealed that when music is too loud, guests can't perceive sweetness and saltiness very well. Their overall enjoyment of eating and drinking is literally drowned out by too-loud restaurant background music.
The analysis referenced the fact that most people order tomato juice when flying because the intense umami (savory) flavor cuts through the rumbling noise of the jet.
Yes, #7 on our list of restaurant background music tips contradicts #4 – the recommendation to turn up the volume to increase drink sales. The trick here is knowing when to amp things up. The general rule is to match the energy of your crowd with the volume of your music. One way to do this is with the sit or stand rule. If more of your patrons are standing, chatting, and moving around – keep the music up. If the majority are sitting, turn it down.
Tip #8) Steer Clear of Easy Listening!
This is an easy one. But if you want a study to prove it, we've got it. When in doubt, don't settle for easy listening restaurant background music. It will decrease sales of your food and drinks. If you'd classify a song as elevator music, keep it off your playlist.
Music choice is a personal thing. But the best advice for restaurant background music is to ignore your personal tastes and play to the preferences of your guests. That way, they'll be singing your praises while they order more.